Dana Talibova is a former fraud investigator turned culinary entrepreneur. Born and raised in Baku and a former employee of BP, she moved to Prague at the age of 23 to pursue several master's degrees and a career in the corporate world. A few years ago, however, Dana had a sudden change of heart and realised that she wanted to work in the food industry. She founded a successful start-up in Prague and has recently moved to London. Visions spoke to Dana about her entrepreneurial vision, Azerbaijani cuisine and her thoughts on how it is perceived across the world.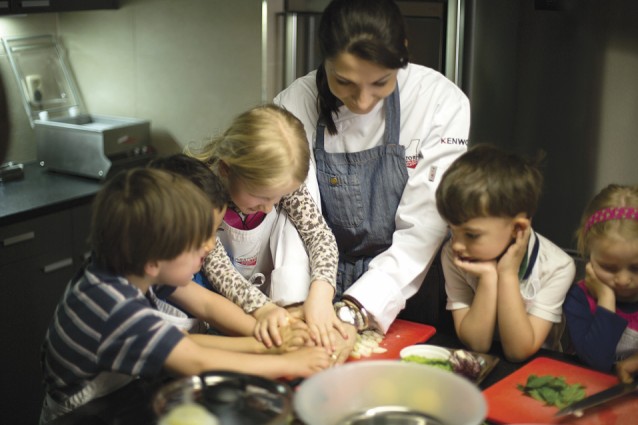 VoA - How did you go from the corporate world to the culinary industry?
DT - I didn't fit into the corporate reality in Prague; I've tried working for ''Big Four'' professional services companies and was advised by my management to open my own business, as I was too ambitious and rogue for their culture.
What was the concept of your business in Prague and how was it received?
In 2015 I woke up with a mission to bring back my passion for food, love and kids. I always felt that I owe a big favour to the Czech Republic for giving me a great home and that was how Camomile (camomile.cz) was born in March 2016 as a healthy cooking (and eating!) community for kids and parents. Soon after, I also became a Jamie Oliver Ambassador. Jamie is someone who has provided me with constant inspiration and motivation throughout my love for food and I am extremely determined to extend his legacy by making kids know, eat and love the great food we have around us.
In 2015 I woke up with a mission to bring back my passion for food, love and kids
The concept is a kids' cooking community with a unique education angle where families and communities get together, cook together and learn about everything from farming to nutrition in order to reignite family culinary traditions. I have been developing and testing the concept in Prague for over a year, working through private and state-funded schools to reach out to families across the city. The areas that have been received particularly well were nutritional weekend workshops, educational after-school events, online master classes and lastly making pre-packed lunches together and farm visits. I've particularly enjoyed working with primary-school-aged children, as they have been extremely receptive and provided great feedback.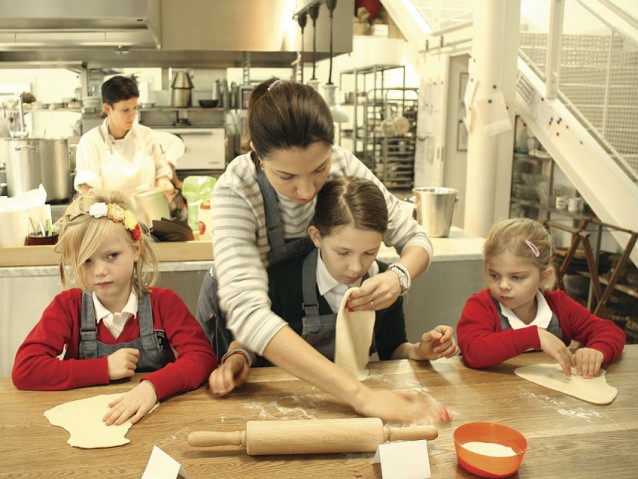 Tell us how you plan to replicate the Camomile project in London – what is your vision?
I'd like to replicate and build on these activities in London, where the market for family-friendly and health-conscious businesses is significant and growing rapidly. In particular I'm looking for support expanding my network in this space, and ultimately venture capital support in the UK. If there are people out there inspired to make a difference in our next generations' perception of food – please get in touch!
Do you feel the market is ready for this and why?
The UK is a much larger market and as a result a small win equates to much bigger revenue. Prague is a very price sensitive market and the majority of the people simply go for the cheapest possible option. Prague does of course have a quality-sensitive market but the ratio of effort versus rewards isn't the same in my opinion.
My business model focuses on winning business through quality. The borough of Camden in London has 81 private schools alone, with 80 per cent of the people being able to afford quality lunches and willing to pay for it. Prague, in comparison, has 10 private high schools.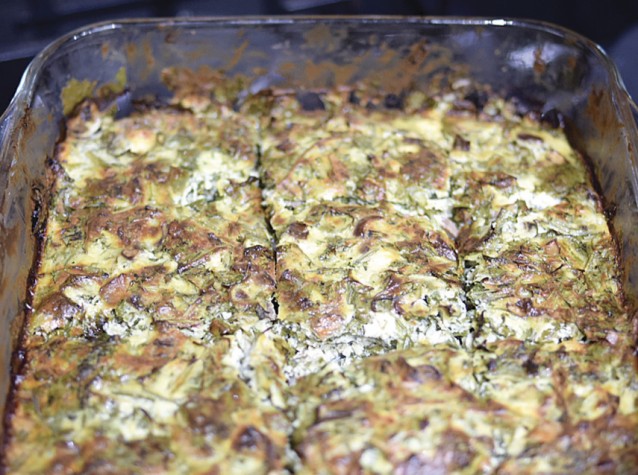 Can you tell us about your relationship with Azerbaijani cuisine – where did it begin and how has it developed?
My family was in the gastronomy business and I was spending all my teenage years with the best chefs in Baku. They taught me the very basics of cooking techniques but most importantly how not to forget to add your heart and soul as the main ingredient no matter what you cook or do. I developed a very early passion for food but this passion was forgotten as I got older and moved into office-based jobs. I'm thinking of my grandma every time I'm trying to make dovga, kuku, pakhlava. Thinking of my grandma's recipes, feeling her presence while I replicate them in my kitchen makes me proud that I can use the heritage of such a rich and outstanding cuisine.
I want Azerbaijani cuisine to flourish and become a big part of European cuisine
How do you think Azerbaijani cuisine can be given a modern twist?
My dream was and still is to show this world that my childhood flavours are so rich and if we mix them with passion, love and a bit of Caspian soul – we can show everyone how delicious it is. I would love to be a part of a big project where we can restore our recipes and give them a new modern look. I am starting a course at Le Cordon Bleu and was hoping to apply my skills into a new culinary venture. I want to travel and collect our grandmas' recipes, give them a new modern twist and publish a book, which will be applicable to every kitchen. As one of my favourite food writers Michael Pollan says in his book Food Rules:
Today much of the challenge of
 eating well comes down to choosing real food and avoiding these 
industrial novelties. Simple as that – Don't eat anything your grandmother wouldn't recognise as food.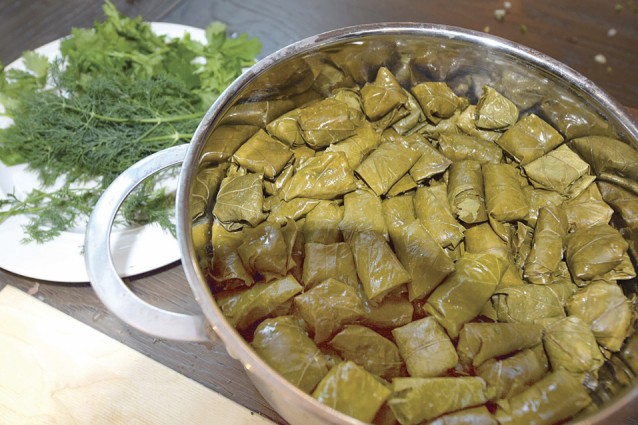 And what are your thoughts about how it is perceived around the world?
I think Azerbaijani cuisine is unfortunately underestimated around the world. There are so many recipes that need be shown to this world and can reveal the beauty of our strong traditional flavours. When I mention that I am from Azerbaijan most people don't know anything about our rich culture and food. I am always glad if they know where we are located. I cannot explain why, the only thing I know is that everyone knows Georgian or Armenian cuisine more that Azerbaijani.
I know there is so much to show this world and let them explore and experiment with our flavours. I believe that we can achieve more understanding through a culinary world, which has no borders or political disagreements, where we can all enjoy our traditional dishes with a modern twist and cherish where we come from.
Since this interview Dana has been studying for a chef's diploma in Paris, we wish her the very best of luck!