When Azerbaijani president Ilham Aliyev met the head of the British diplomatic service in Baku on 6 March he described BP as the main strategic partner of Azerbaijan in the field of energy. This was no understatement. BP plays a crucial role in both developing oil and gas in Azerbaijan and in ensuring that oil and gas gets to international markets.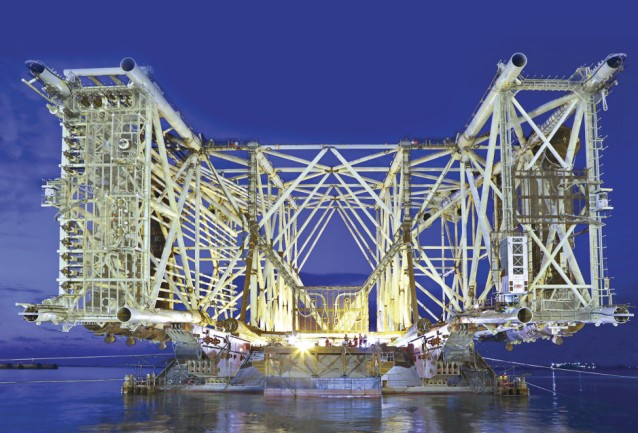 It is a reciprocal relationship. Azerbaijan receives around 80 per cent of the revenues from oil exports while the 20 per cent share that BP and its fellow companies engaged in developing Azerbaijan's biggest oil and gas fields receive still yields a healthy profit after exploration and production costs are taken into account. And those investments are massive, currently exceeding $33bn.
It was therefore extraordinarily important for both sides to work out what to do when the various oil and gas contracts were due to end. On 23 December 2016, BP and Azerbaijan's state oil company, SOCAR, reached agreement on the extension of the contract to produce oil from the giant Azeri-Chirag-Guneshli (ACG) field complex from 2024 to 2050. When the original contract was signed in 1994 it was dubbed "the contract of the century." 23 years later, it still ranks as one of the most important projects of the 21st century.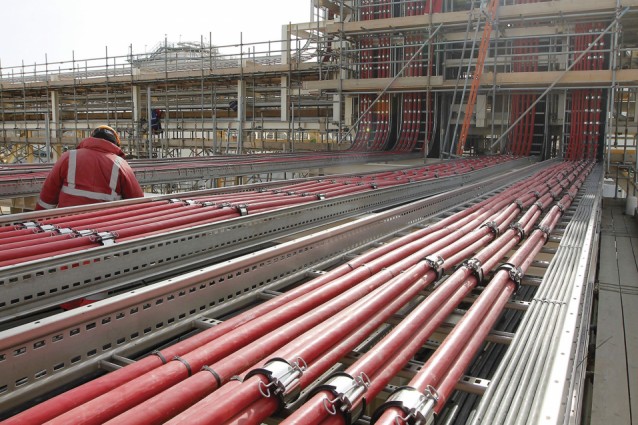 ACG has already produced more than three billion barrels of oil since it came on stream in 1997, yielding vast revenues for the Azerbaijani state. Indeed, between early 2001, when the State Oil Fund of Azerbaijan (SOFAZ) began to receive revenues directly, and March 2017, SOFAZ says that the ACG bloc has delivered no less than $123.1bn in revenues.
These are tough times for both BP and Azerbaijan. BP is engaged in a fight to maintain output at ACG, which appears to be slipping below BP's own targets. In 2014, ACG produced 31.5m tonnes, but in 2015 production edged down to 31.3mt and then in 2016 it fell a little further to 31.1mt. That means last year's output averaged around 630,000b/d.
Last September, BP Azerbaijan President Gordon Birrell declared: We can't expect a rise in oil production next year, but expect that it will remain stable, at the previous level. But it does look as if production has actually fallen a little since then, although much of the fall was accounted for by a planned 11-day outage for maintenance and construction at the giant Deepwater Guneshli platform, which routinely produces as much as 126,000b/d, and a similar outage in November at the 72,000b/d East Azeri platform.
23 years later, it still ranks as one of the most important projects of the 21st century
While BP is responsible for production levels, it is not responsible for prices, and this means there can be no certainty with regard to future Azerbaijani oil revenues. BP was never able to reach its once-anticipated target of producing a million barrels a day but that didn't really matter since soaring prices from 2000 to 2014 generated revenues far in excess of anything that the signatories to the Contract of the Century would ever have dreamed of back in 1994. Since then, the trajectory has been strictly downwards. In 2014, the last year of reasonably high prices (at least on average) oil from ACG delivered $15.12bn profit to SOFAZ. In 2015, it was down to $7.2bn and in 2016 to just $5.1bn.
Now that the contract has been extended, BP can work on long-range planning to prolong the life of the ACG complex. According to Azerbaijani sources, the extension is expected to result in as much as $20bn in further investment, notably through use of enhanced oil recovery techniques which are expected to enable development of a further 2.5bn barrels of oil, equivalent to some 275,000b/d over a 25-year period.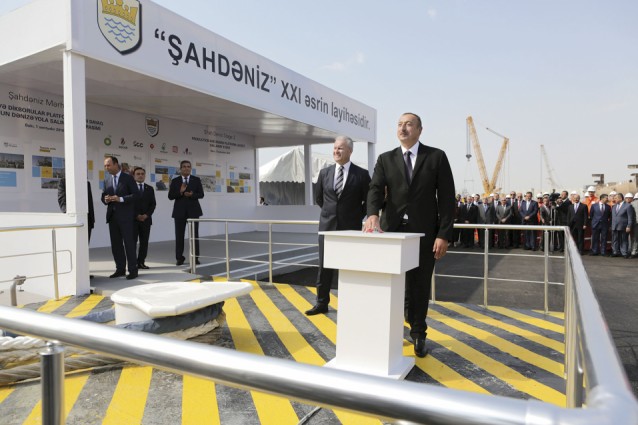 Moreover, now that there is a contract extension, and the complexities of ensuring the long-term development of one of the world's biggest oilfields have been resolved, the way is also clear for BP and Azerbaijan to focus on other aspects of their strategic partnership.
In February, BP announced the completion of an extensive 3D seismic survey covering four prospective sites in waters near the Absheron field. Birrell commented: Currently, processing and studying of the obtained data is underway, and following their results the process of planning of drilling of the first well will start.
Two key factors will determine the timing of drilling, the depth of water at the site chosen for the first well, and the availability of a suitable drilling rig. If a decision is made about the drilling of the first well in the shallow part of the contract area, then there will be no problems with the drilling rig. In the case of well drilling in the deepwater part of the water area, the Company will have to wait for a free semi-sub (semi-submersible) drilling rig, Birrell said. If a shallow water site is chosen, drilling could start towards the end of this year.
BP is also assessing how to proceed with the development of another offshore field, Shafag-Asiman, where it has a bilateral production sharing agreement with SOCAR, The State Oil Company of the Azerbaijani Republic. A 3D seismic survey has produced promising results and planning for the first exploration well was underway in late 2016.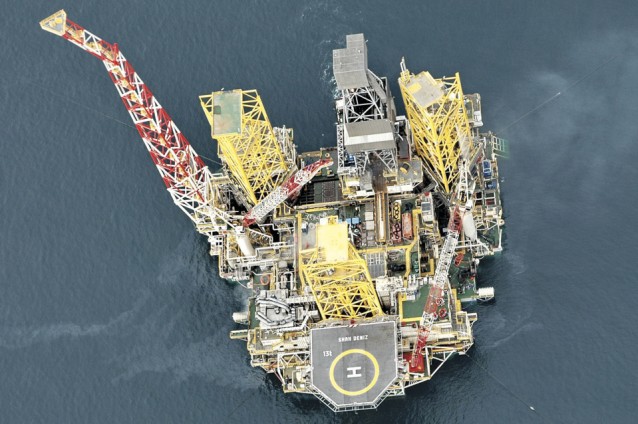 The company's most important immediate project, however, is the Shah Deniz gas field, where it is also the principal foreign investor and operator. The Shah Deniz partners have already invested the bulk of the estimated $18bn required for the Shah Deniz Phase Two (SD2) upstream project that is to produce some 6bcm/y of gas for delivery to Turkey from 2019 onwards and a further 10bcm/y of gas for delivery to European countries beyond Turkey from 2020 onwards.
Both sides can now focus on the development of further projects
The Shah Deniz contract, originally due to expire in 2035, was in 2013 extended to 2048 to ensure continuity of both production and exports and thus enable Azerbaijan in general, and SOCAR in particular, to meet its international supply commitments that constitute the heart of the $40bn Southern Gas Corridor project that will carry Azerbaijani gas to European customers as far away as France.
The extension also means that BP and its partners at Shah Deniz are now entering a phase in which they can seriously begin to assess the future of the Shah Deniz field once the full SD2 programme is up and running. BP officials have already spoken of a third phase to the project and this should be feasible in the late 2020s or early 2030s. As the field's operator, BP will also come under pressure from the Azerbaijani authorities to boost gas production at Shah Deniz in order to increase the availability of gas for Azerbaijan itself.
However, a more immediate prospect for gas might be the development of resources under the ACG oilfield complex. The original 1994 contract only provided for BP and its partners to produce oil and gas down to a certain depth. Subsequently, test drilling discovered gas at depths below 7,000 metres that were not covered by the 1994 agreement. For several years, BP has been negotiating for a new production-sharing agreement to cover this gas reservoir and although at one stage the two sides were thought to be on the verge of signing such an accord, no deal was struck.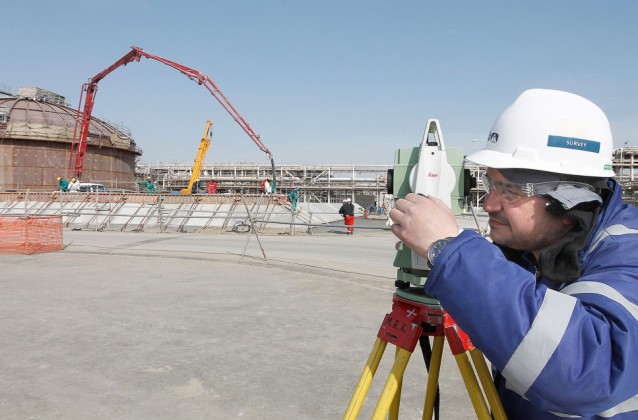 There has always been a difference of opinion between the Azerbaijani authorities and BP as to whether negotiations on the various projects should be handled separately, as the Azerbaijanis would seem to prefer, or effectively bundled together in a co-ordinated fashion, the approach that diplomatic sources have said was favoured by BP.
With the contract extensions for Azerbaijan's two biggest hydrocarbons projects now out of the way, both sides can now focus on the development of further projects.
About the author: John Roberts is an international energy security expert, a senior partner with Methinks Ltd, a consultancy specialising in the inter-relationship between energy, economic development and politics and a senior fellow at the Atlantic Council, a Washington DC-based think tank.