For centuries Azerbaijan was in the shadow of its great neighbours – the Ottoman, Russian and Persian empires. Now these are Turkey, Russia and Iran. It isn't so easy to get noticed with such mighty powers nearby. But Azerbaijan has managed to do just that, and over time it is doing so ever more.
Azerbaijan is the only country in the world which has managed to become a transcontinental hub without having access to an ocean
Oil & statehood
Energy and statehood have of course formed the basis for Azerbaijani independence. Oil and gas have become drivers for economic growth. Enormous fields have been uncovered on the Caspian Sea shelf and allowed Azerbaijan to strengthen its position as one of the largest oil-extracting regions in the world. Once upon a time at the beginning of the 20th century, Baku was already the main supplier of oil to the markets of Europe and the rising Russia. The Azerbaijani oil fields enabled the creation of huge global wealth, and the means generated from the sale of Azerbaijani oil lie at the heart of the Nobel Prize, awarded to mankind's most outstanding minds.
The Azerbaijani fields supplying Europe with oil have provided a strong foundation for economic growth and for large-scale foreign investment to facilitate the country's general development.
As early as during Ilham Aliyev's first presidential term, the main export pipelines were launched: the Baku — Tbilisi — Ceyhan oil pipeline and the Baku — Tbilisi — Erzurum gas pipeline. Within five years, as a result of economic and energy projects Azerbaijan had achieved a great many social and economic transformations. The national economy had grown 2.6 times, industrial production had increased 2.5 times, roughly 770,000 new jobs had been created, the level of poverty had decreased from 49 to 13.2 per cent, and budgetary expenses had increased over 12-fold. For some of those years Azerbaijan's GDP growth was over 20 per cent.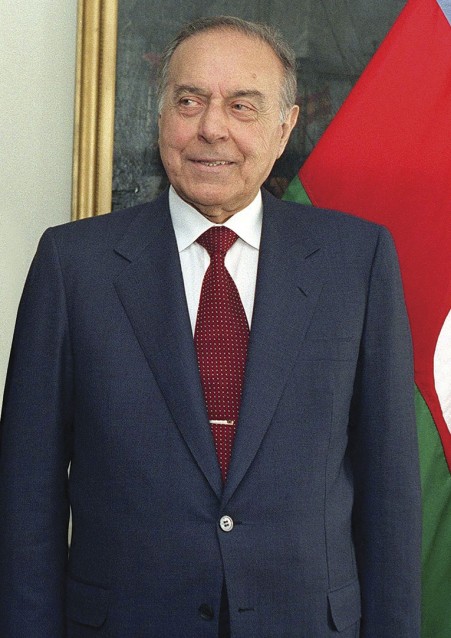 The achievements of the Azerbaijani economy over the past two decades are impressive. They have allowed the country to continue to implement large-scale economic projects without confusion or panic and even to expand a range of social programmes despite today's global financial volatility.
Azerbaijan is the only country in the world which has managed to become a transcontinental hub without having access to an ocean. In 2015, the country's transport sector carried 222.4 million tonnes of freight, and the growth in this area will only continue. The North-South project, which is currently being built and which will connect the Persian Gulf, Iran, Azerbaijan and Russia with a route to the highly developed Baltic region, will strengthen the transit role of Azerbaijan even more.
However, having oil fields and an advantageous geographic position alone isn't enough, they have to be used effectively. And here the personal factor of political leadership, which has helped to build an effective state system in Azerbaijan, has played a huge role.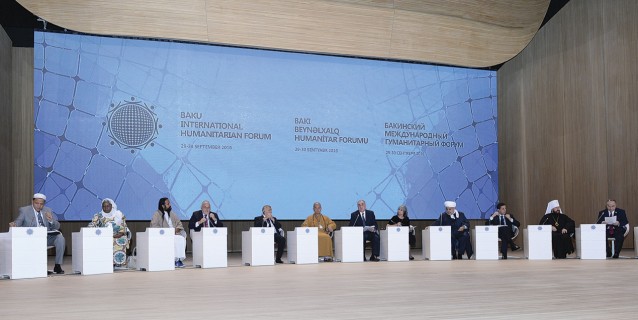 Multiculturalism & tolerance
At the birth of Azerbaijan the world met the young country inhospitably. War with Armenia, which seized over 20 per cent of Azerbaijan's territory, began even before the country gained its independence. The more than a million refugees who rushed to the inner regions of Azerbaijan from Nagorno-Karabakh and its surrounding areas strained the socio-political atmosphere of the republic to the limit. The country appeared on the verge of civil war. Heydar Aliyev, who succeeded in leading the country out of the crisis, became Azerbaijan's extraordinary man, the true founder of its modern statehood and the father of the modern Azerbaijani nation. Now Ilham Aliyev is an effective leader, governing the country in a genuinely enlightened fashion.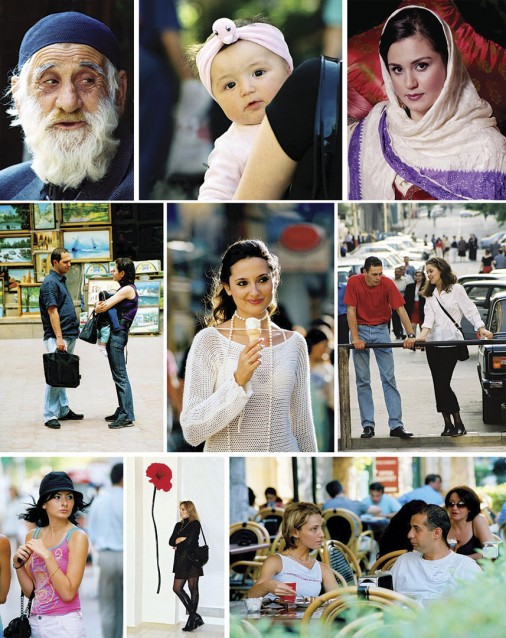 Azerbaijan has managed to preserve its identity in the face of powerful forces such as secular Europe, secular and orthodox Russia, secular and Sunni Turkey and Shia Iran, it has been able to take strength from these neighbouring giants and cooperate effectively with them, so that they all value their relations with Azerbaijan.
Azerbaijan's political system relies on the serious support of its citizens, which has been repeatedly confirmed through elections and public opinion surveys. Secularism and multiculturalism as the key characteristics of Azerbaijani society are fundamental to this success. Azerbaijan is not simply multinational and multi-religious. This multi-confessional make-up and national tolerance is being actively protected and promoted by all state institutions and is of paramount importance throughout public and personal relations. And while we are witnessing a crisis of multiculturalism in the majority of EU countries, Azerbaijan, on the contrary, is showing great results, guaranteeing the peaceful and respectful existence of dozens of different ethnic groups and confessions.
Some of the many faces of Azerbaijan's multi-ethnic and multi-religious society
The Azerbaijani leadership has managed to create a society which has in fact become the leading proponent of multiculturalism of all Islamic states. All Muslim countries are to some extent trying to combine modern secular state institutions and traditional values, including Islamic ones. Azerbaijan has managed this perhaps better than any other. As a result, we see a very strong union of a modern secular state with traditional values.
Such a form of multiculturalism is incidentally not only a characteristic of modern Azerbaijan but has a historical dimension too and is deeply rooted in Azerbaijani society. Over the course of its history, Azerbaijan managed to be Zoroastrian, Christian, partly Judaic when Khazaria was a superpower, Muslim, and radically secular. And now it is trying to combine these historical forms naturally and with quiet moderation. As a result of sound policy, Azerbaijan has become a global leader of multiculturalism. This is evident particularly in the fact that the country has developed into a crossroads of civilisations, a place where civilizations meet and converge constructively: Russia and Europe, Sunni and Shia parts of the Muslim world, Turkey and Iran.
It is significant that the International Humanitarian Forum, which has become one of the major platforms for mankind to discuss humanitarian progress, has been taking place in Azerbaijan for many years. This forum is held under the personal patronage of President Ilham Aliyev and is a wonderful platform for people to solve one of the most important problems of the contemporary world: how to make sure that progress doesn't lose its human component. The global Alliance of Civilisations forum under the auspices of the UN, the first European Games – both of these could take place in Baku and had the strong support of the Azerbaijani government.
Culture & tourism
Multiculturalism also finds its political expression in culture. There is no doubt that culturally Baku, the capital of Azerbaijan, is a vivid example of the interweaving of different cultures, yet Azerbaijan also has its own peculiarities and cultural uniqueness connected with Zoroastrianism - fire worshipping - and the subsequent cultural phenomena that have formed on this land. In other words, Azerbaijan is an organic blend of Europe and Asia, and getting to know this unique fusion gives enormous pleasure to all who visit.
The world's leading architects are invited to Azerbaijan to make their ideas a reality and build magnificent buildings. The striking combination of antiquity and contemporary creates an atmosphere that touches everyone who visits Baku for the first time. Baku has become a real open-air museum of modern architecture.
A unique architectural feature of Azerbaijan which is still little known in the world is the advanced design of fences. I haven't seen such a variety and magnificence of fences anywhere in the world. I am not even sure that the term "fence architecture" is commonly accepted, though I am sure that it is highly developed and that this field is yet to be researched or written about. Perhaps soon we will see special tours of "Baku's Fences."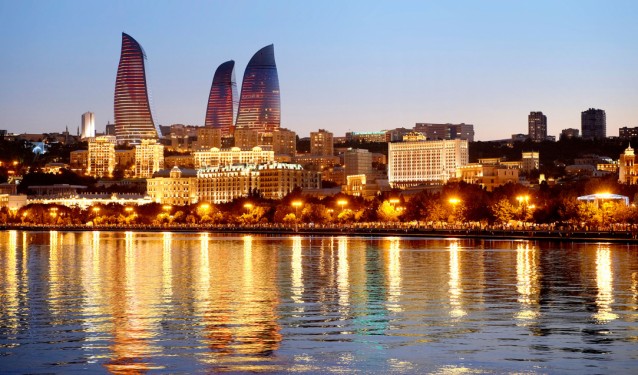 Baku's style makes the city more and more attractive for tourism. In 2015-2016, Azerbaijan became the leader in terms of the growth of internet inquiries among Russian tourists. A visit to Baku has become a fashionable thing to do among young people in Moscow. A tasty Azerbaijani breakfast with its famous Lenkeran tea with quince jam and cream and baklava in a trendy cafe overlooking the splendid promenade – the famous Baku Boulevard – this undoubtedly tempts the sophisticated Moscow tourist.
Understanding the importance of tourism, Azerbaijan continues to invest in tourist infrastructure. Highly contemporary mountain skiing complexes in Qabala and Shahdag are in no way inferior to Alpine resorts and are attracting increasing numbers of admirers.
The Heydar Aliyev Foundation, headed by the president's wife, Mehriban Aliyeva, gives strong support to modern cultural projects worldwide and thus makes an outstanding contribution to the development of contemporary global culture. Azerbaijan is the leading Muslim country for women's freedom and the participation of women in public life. The best example of this is Mehriban Aliyeva herself, who leads a huge number of social projects. Mehriban Aliyeva has a deep understanding of modern cultural and humanitarian trends and thanks to this the projects supported by the Foundation always fall under the spotlight of the cultural elite. Many intellectuals around the world are grateful to the president's spouse for her support.
The Azerbaijani president, Ilham Aliyev, is a diplomat by education and this leaves its trace on the country's ability to find a common language among competing interests, cultures and styles, and its ability to deftly and successfully fit into the most diverse relations. This surprising ability of Azerbaijan creates great opportunities.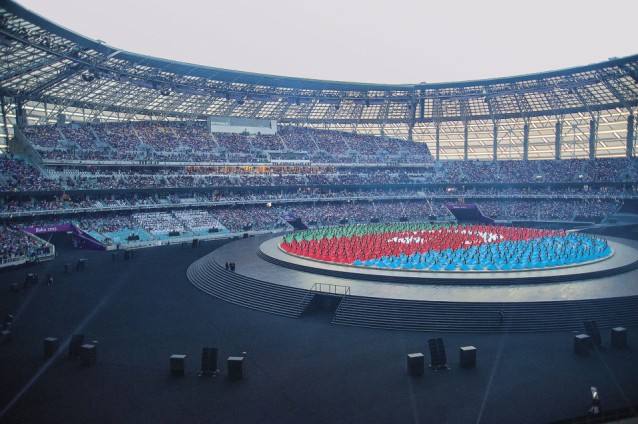 In the modern world people achieve success not so much through orders and violence, but with persuasion and seduction. Nowadays people don't like those marching towards them with boots rumbling and swearing loudly. In the modern world it is those who manage to use existing trends flexibly who win. Successful projects are those that manage to fit naturally and flexibly into other major projects and create a symbiotic relationship with them. The main feature of Azerbaijan's historical style – flexibility, shown through diplomacy and multiculturalism – creates excellent opportunities for the country to succeed in the modern world.
About the author:
Sergey Markov is Director of the Russian Institute of Political Research (IPR), former Co-chairman of the Moscow Carnegie Centre, a member of the Russian Civic Chamber and Deputy Chairman of the Commission of the Civic Chamber on International Cooperation and International Diplomacy.