VoA - What is the concept of Camping Azerbaijan?
JQ - Our concept is adventurous, sustainable, community-based tourism. We go to remote villages, stay with local families, ask local UAZ [robust Russian-made jeeps – Ed.] drivers to take us to the villages etc. When we are camping we try to avoid packaged food products. We cook ourselves and we don't use disposable plates. We take our rubbish with us back to town.
I focus on friendship with the tour participants and mostly we continue our friendship after the tours. Some of them join the tours often and sometimes we meet in Baku for a beer or to watch the sunset. With some of them I keep in touch even after they leave Azerbaijan. During my last trip to Europe, over 20 days in different cities I met over 10 friends from Camping Azerbaijan tours. They hosted me in their houses and we organised some hiking tours and things like that.
I build my business on trust. People can register on a tour very easily, with just one text message, and they make the payment during the tour. Sometimes they have to cancel and in that case they don't have to pay anything. I try to approach my job by considering the long term. I never cancel tours if there aren't many people, even if I know that I won't make money or if I have to spend a bit more.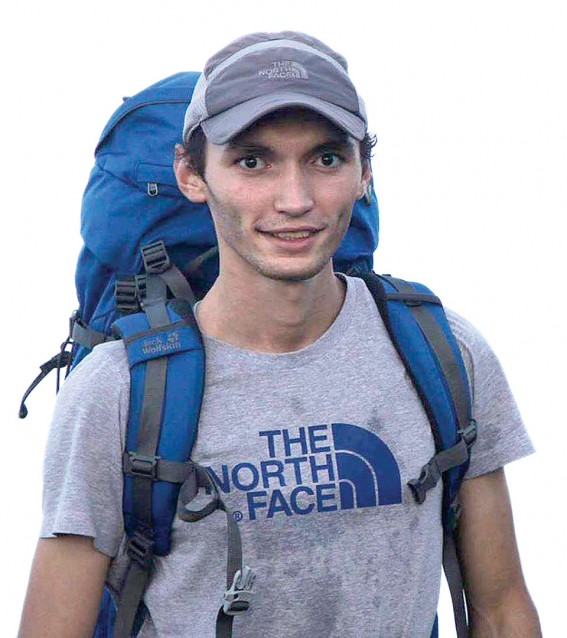 How did it begin?
I used to go exploring by myself and sometimes with guests from different countries, met through social networks like Couchsurfing and Warmshowers. After I graduated university and finished my military service I had more time to go on trips. I wanted to explore the whole country. I had a lot of guests and friends wanted to join me, so I decided to combine all my interests.
First I started a Facebook group called Camping Azerbaijan. There I began sharing the photos from my explorations. I saw that there was enough interest and people used to ask how they could join me. I saw that I could start a small business so I started with day trips to national parks close by (the first tour was to the Absheron National Park), then came homestay eco-tours and then trekking and mountain-top tours. We started in the east at sea level and have gradually moved up to the mountain summits.
Explore the country, organise tours, make friendships with local people in the area and with those on the tour, earn money and keep going. All of these became a circle; if one is missing, the whole thing can't work.
"In 2009 I went to study economics at Baku State University. During the summer holiday at the end of the second year I did a small version of my childhood dream: I rode from Baku to Georgia on my bicycle" – Javid Qara
What sort of trips are you planning and how can people join in?
At the moment I am mostly planning eco-tours to remote villages and hikes between these villages. In the summer we also did trekking tours along the mountain summits. Next summer I want to organise more of these summit treks, as well as jeep safari tours (in an UAZ).
This winter and in the early spring I am planning to organise exploration tours with small groups of up to 5 people. I announce all the tours and events on the Camping Azerbaijan Facebook page. Anyone can follow the page and ask to join any of the tours they want, or they can ask for private tours.
What are your plans for developing Camping Azerbaijan in the future?
Now I am working on creating a website called campingazerbaijan.com. It will be our business website and also an information base for those who want to organise their own tours. I also want to bring together a small team of guides, specialists in each of Azerbaijan's regions, in order to explore more areas and in greater detail. Then I plan to get more equipment and to cooperate with foreign eco-tour companies, but I don't aim to create a company for mass tourism. We will keep the same style - small groups, friendships and exploring new areas.
Which are your favourite places to explore in the country?
My favourite region is a combination of Quba-Qusar-Shabran and Qabala-Ismayilli-Shamakha, because in these areas both sides of the Caucasus Mountains are in Azerbaijan. You can arrange long tours across the Caucasus Mountains and visit the different ethnic groups such as the Turks, Lezhgis, Tats, Qriz, Buduqs and Khinaliqs.
What are the major challenges to hiking and camping in Azerbaijan - can expats and tourists do this alone or do they need a guide?
The main problem is that we don't have enough information, for example detailed regional guidebooks, maps, guesthouses, properly marked-out routes and emergency rescue services.
Another problem is that mostly all these areas are close to borders or protected areas. The western region is even close to a conflict zone, the border with Armenia and the occupied area of Karabakh. The problem is that these protected areas and conflict zones don't have a clearly defined territory. It is understandable and even very fortunate that the borders and nature are protected but you can be stopped even 10-20km away from these areas. The local authorities can claim that everywhere is protected, and if you are found in a protected area you can receive a 400 AZN fine. To get permission from the national parks, especially the most important one, Shahdag National Park, is very complicated and takes a long time (around 1-2 weeks).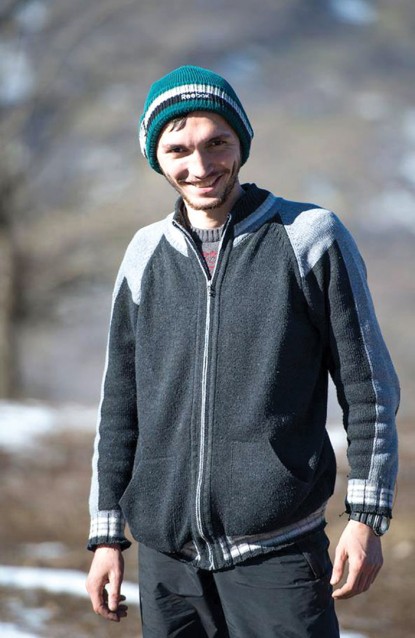 Expats and tourists are better off going to the villages if they are without guides or local friends. Or if they want to go somewhere it would be best to make sure it's not too close to border or other protected areas. But now there is a new and quite normal procedure at Goygol National Park. You can simply go along and pay the entrance fee. [See Come to Goygol, September-October 2015, by Mark Elliott]
"I did my one-year military service in the conflict zone. Unfortunately whilst there I didn't have the chance to explore the area. To see the mountains of Karabakh and not be able to go there was difficult for me. I always used to estimate how many hours it would take to get there, how far it was. I watched the sunset on these mountains for a whole year. I hope one day we will solve this conflict peacefully and I will be able to explore those mountains" – Javid Qara
You are from the Shamkir region in western Azerbaijan, do you do tours there?
My family is from Shamkir. I was born and grew up in Baku, but every summer I used to go to our family village Irmashli to help my aunt as a shepherd. I know this region very well but it's far away and there are still a lot of nice places to explore in areas closer to Baku, especially in the Quba-Qusar and Shamakha-Ismayilli regions.
And finally …
How should you act if you come across a Caucasian Sheepdog?
First of all you should know that they aren't kept to bite people. If you see a shepherd's camp in the distance try to let them know [of your presence] as soon as possible. Shout at them and make noise. Remember to shout Ay Choban! which means Hey Shepherd!.
Then if you see the shepherd has seen you, you can approach the camp. The shepherd knows what to do. Try to approach the camp from above. If the dogs run towards you or if you meet them on the path to the camp and the shepherd doesn't come running, don't shout or move, just sit down and even if they lick you or touch you don't be afraid. They will calm down very soon and the shepherd will follow their barks.
If in the worst-case scenario the dogs have attacked you, hug your knees in the fetal position and protect your face, ears and abdomen.

Javid is now training to become a professional mountain guide and will be travelling to Germany several times over the next two years to complete his course. We wish him the best of luck!