Visions recently spoke with the former Israeli foreign minister and current head of the "Israel is Our Home" party, Avigdor Lieberman, about the current state of Azerbaijani-Israeli relations and their future prospects.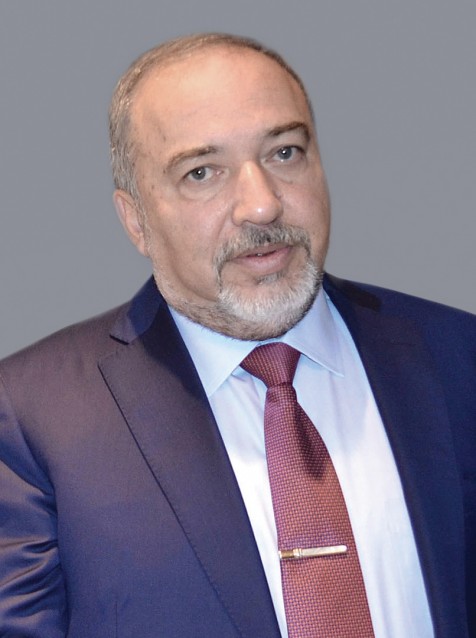 What are the main areas of bilateral cooperation between Israel and Azerbaijan and how do you see the future of Azerbaijani-Israeli relations?
Israel and Azerbaijan have enjoyed warm relations going back many years, based on a deep mutual respect and common interests. Cooperation over trade and economic issues is developing dynamically, especially in energy, science, tourism, agriculture, medicine, water technologies and the hi-tech sector. Turnover between the two countries has reached hundreds of millions of dollars.
I have always given great importance to developing relations between Israel and Azerbaijan and while serving as foreign minister I did everything I could to lay solid foundations for a strategic partnership. During my visit in 2014 I met with President Ilham Aliyev and we discussed new areas of bilateral relations. I am pleased to note that everything discussed back then is being implemented and this is taking relations between our countries to a new level.
How is public diplomacy developing, particularly with the Jewish community of Azerbaijan, which is an important element of bilateral relations?
Israel and Azerbaijan have close ties in public diplomacy. In particular, the Israel - Azerbaijan International Association (AZIZ), whose goal is to strengthen and consolidate bilateral relations and further rapprochement between Azerbaijan and Israel on the basis of equal cooperation in all areas of the economy, science, culture and public life.
Without doubt, the Jewish community of Azerbaijan plays a significant role in maintaining and developing bilateral relations and acts as a sort of 'bridge' between our two countries.
Jews have lived in Azerbaijan for thousands of years and have always felt that they are in a safe and friendly environment. Azerbaijan has been and continues to be a bright example of religious and ethnic tolerance.
while serving as Foreign Minister I did everything I could to lay solid foundations for a strategic partnershIP
Regarding the development of inter-party relations between the two countries, how does Israel see Azerbaijan from the political point of view?
We have had very stable and constructive relations from day one. They were set by President Heydar Aliyev and have stayed that way up until today. Throughout all the governments and changes in Israeli politics, friendly relations have always been maintained, on all levels. We value our sincere dialogue with Azerbaijan. The Israel-Azerbaijan inter-parliamentary friendship group is very active. Azerbaijani parliamentarians are coming on private and official visits, recently we had a delegation of writers from Baku. In general, relations between our countries are warm and good.


Avigdor Lieberman is a world-renowned Israeli politician, who was born in Chisinau, Moldova. The 57-year-old Lieberman is currently a member of the Knesset and head of the Israeli political party Israel is Our Home (Yisrael Beitenu Party), which he founded in 1999. He has held various top positions in the Israeli government: minister of national infrastructure (2001 - 2002); minister of transport (2003 - 2004); minister of strategic affairs (2006 - 2008); twice deputy prime minister (2006 – 2008 and 2009 – 2012) and twice minister of foreign affairs (2009-2012 and 2013 - May 2015). He became chairman of the Parliamentary Commission on Foreign Affairs and Defense following elections to the Knesset in January 2013, and he also heads the Israel- Azerbaijan inter-parliamentary friendship group.
Azerbaijan's cooperation with Israel has always displeased Tehran. What was and is Israel's approach to relations between Iran and Azerbaijan?
We do not make it a condition in our relations with anyone that they must be enemies with the states with which we have tense or very poor relations. We understand all the specificities of the geographical and geopolitical location of Azerbaijan, and all the demographic nuances. We have very good relations with Azerbaijan, but, to put it kindly, very bad relations with Iran. Nevertheless, we are not going to impose our point of view on Azerbaijan.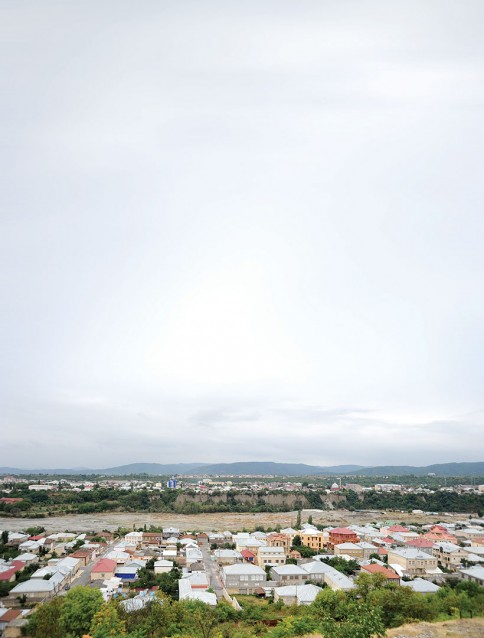 What do you think, what can Israel and Azerbaijan learn from each other?
Many things. We are cooperating productively on a range of issues - from the development of agriculture and the hi-tech industry to the medical sphere. We value Azerbaijan as a reliable partner and try to advance certain themes and areas together.
The main idea of Zionism is to bring all Jewish people together in the Promised Land. But if all Jews were repatriated to Israel, there would not be a strong Jewish diaspora throughout the world, including in the United States. Would it not make it more difficult to promote Israel's policy on the international arena?
Definitely not. We believe that there is no alternative to Jews the world over gathering in the Promised Land. For us it is much more important that the six million Jews who live in the US today come to Israel than having the Jewish lobby in Washington. The arrival of another three to four million Jews would, on a strategic level, change the balance in relation to our neighbours, and in relation to the Arab population within Israel. Personally I would prefer to give up the lobby in any country, if it meant all Jews were to came to Israel.
You are well aware of the essence of the Armenian-Azerbaijani Nagorno-Karabakh conflict, the fact there are more than a million refugees and internally displaced persons. What, in your opinion, is a fair solution to this problem?
I hope that a fair solution to this problem will be found through the process of bilateral negotiations, the Minsk agreements and through a direct dialogue between Azerbaijan and Armenia. The military alternative is always worse and carries with it thousands of casualities. Thousands are left as widows and orphans. I very much hope that common sense will prevail and a fair solution will be found.
For the last two decades Azerbaijan has been trying to build an independent, balanced policy in the international arena, but often faces double standards and pressure from the West. This all became more intense after the events in Ukraine and before, during and after the first European Games in Azerbaijan. What are the prospects for Azerbaijan and the whole post-Soviet space?
As a state we also face double standards and hypocrisy. Unfortunately, we should not expect any sudden changes in the West in this regard. Ultimately, they are primarily governed by their own interests. A vivid illustration of this is the difference in the attitude towards Azerbaijan and Israel and, for example, towards Saudi Arabia or Qatar. Therefore, in this case it is difficult to be optimistic and expect any sort of significant change for the better.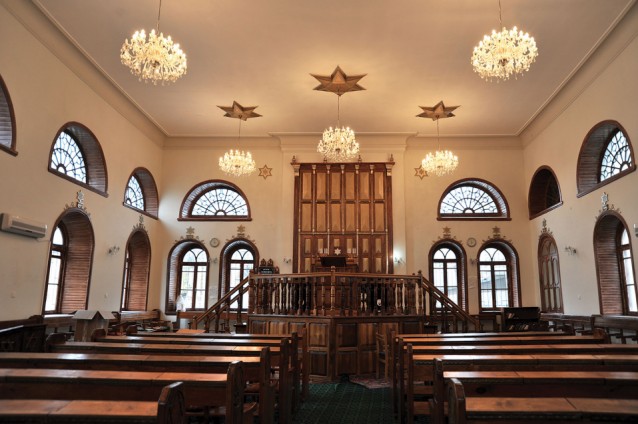 How likely is the Knesset's recognition of the claimed "Armenian genocide,'' an issue that is often promoted by the Armenian lobby in Israel?
We keep to our traditional line. This issue is not on the agenda.
Azerbaijan and Israel have been cooperating militarily for several years now. Are there opportunities to expand this?
As I said, we have established cooperation with Azerbaijan in many fields, including the military sphere. It is all developing dynamically and in the right way.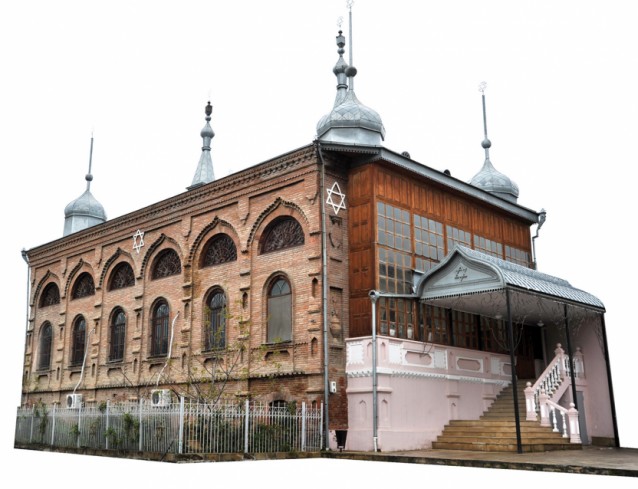 What initiatives can be expected from the Israel-Azerbaijan inter-parliamentary friendship group?
All the initiatives coming from this inter-parliamentary group are benefiting both countries. I am sure that there will be more intensive work in the future to strengthen and develop relations at all levels between Israel and Azerbaijan, both politically and economically, and also in public diplomacy.
We value Azerbaijan as a reliable partner and try to advance certain themes and areas together.