Stalin's mass repressions of the 1930s did not bypass the Mammadov family. Nazim Mammadov was arrested and neither his wife, who worked as a typist, nor his son, schoolboy Enver, knew why. Years have passed since Nazim died in prison and ironically, at the age of 22 his son became the youngest diplomat in the USSR, the country that first imprisoned and then killed his father. Enver went on to become a secret service agent who covertly transferred the German Field Marshal Friedrich Paulus, commander of the German 6th Army at the Battle of Stalingrad, from Moscow to the Nuremberg trials, where Enver participated as a Soviet translator. Later, he became a legend of Soviet television and continues to work in the Russian media today.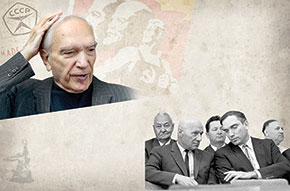 20 November 1945
On this date in Nuremberg, Germany, possibly the largest and most scandalous trial in world history took place. It is enough to simply list some of the names of those in the dock: Hermann Göring, Joachim von Ribbentrop, Wilhelm Keitel, Ernst Kaltenbrunner, Alfred Rosenberg, Hans Frank, Wilhelm Frick, Julius Streicher, Fritz Sauckel, Arthur Seyss-Inquart, Rudolf Hess, Walther Funk, Erich Raeder.
These and other Nazi leaders were accused of committing multiple crimes against humanity, and finally they received the punishment they deserved. Almost seventy years have now passed since the beginning of the Nuremberg trials and in reality I don't wish to write about them. However, when I began reading about the trials, my attention was drawn to one detail, a name to be precise - Enver Mammadov. Enver was an Azerbaijani who served as a special representative of the Soviet Ministry of Foreign Affairs at the trial and naturally his Azerbaijani origins led me to want to find out more about him.
Early Years in Baku
Enver Mammadov was born in Baku on 15 August 1923. His father, Nazim Mammadov was a teacher who was arrested during the mass terror of the 1930s and died in prison in 1949. Enver's father Nazim was rehabilitated posthumously but it was his maternal grandmother Sofia Andreyevna, who became responsible for Enver's upbringing.
Whilst still at school, Enver started working as a metal worker's assistant. Later, after finishing secondary school, he was accepted into an aviation college in 1941, but was forced to leave soon after due to a knee injury. According to the publicist Kamil Ashrafoghlu:
In his secondary school years Enver wished to become a pilot, he was involved in the Baku gliders and parachutists' club. But the beginning of the Great Patriotic War took his life in a different direction. Due to his perfect knowledge of several languages he was recalled from the front and sent to the school for military translators in Baku.
During World War II he commanded a company carrying out a variety of important missions, such as fighting saboteurs infiltrating Baku's oilfields. He left the army in 1943 when he was unexpectedly called to Moscow, to the USSR People's Commissariat for Foreign Affairs.
The Diplomat Years
Despite the fact that Vyacheslav Molotov, the Soviet Commissar for Foreign Affairs had objected and said flippantly -
Do we need to give this Tatar a diplomatic rank and send him to Italy on a responsible assignment?
- Mammadov was appointed to work at the People's Commissariat for Foreign Affairs because he had a perfect knowledge of Italian, French and German. Then he was sent to the Soviet Embassy in Italy as an attaché at just twenty years old.
He once said in an interview:
I learnt French, German and Italian as a child. My grandmother lived in Voronezh (my mother Olga Alekseyevna Ivanova and my grandmother Sukhotina were distant relatives of Lev Nikolayevich Tolstoy's wife), she taught me French and Italian. Our family was aristocratic, which is why I had a nanny. She was German, I learnt German from her. I learnt English in the military service.
The Nuremburg Trial
Enver's life is full of interesting events and stories. Most notably, he participated as a translator in the Nuremberg trials. Witnessing the international military tribunal exposing and condemning fascism was one of the historical events that the young diplomat Enver Mammadov would never forget. As he recalled:
They asked me if I wanted to participate in the Nuremberg trials. I was to be the deputy chief of the translation bureau. I wished to see those scoundrels and murderers behind prison walls because I saw what they did on our land. That is why I said that I wanted to be there, no matter in which position.
Even in advance of the trials, Enver was assigned a special role. German Field Marshal Friedrich Paulus, commander of the German 6th Army at Stalingrad, had exposed the German army as complicit in Nazi crimes, not only against partisans but also by helping to carry out round-ups, during which innocent civilians, including women and children were killed. But fellow German officers as well as certain western commentators thought that Field Marshal Paulus's evidence had been falsified. They doubted that Paulus, who had fought so fearlessly against the Russians at Stalingrad, could expose his own military headquarters and the whole military leadership of Hitler's Germany to such an extent.
The Soviets had therefore decided to bring Paulus, imprisoned after defeat in Stalingrad, from Moscow to Nuremberg as a witness in their prosecution, and Enver Mammadov together with a Soviet military intelligence officer were appointed as the field marshal's handlers, charged with delivering Paulus via a strictly secret route through postwar Germany's US controlled zone to the Soviet sector. Mammadov then translated Paulus's answers at the Nuremberg trials, where the field marshal the field marshal began to unmask the inner core of German fascism.
Hermann Göring, commander of the German Luftwaffe and the highest ranking Nazi official in the dock, reportedly snapped at his lawyer following Paulus's testimony:
Ask that dirty pig if he's a traitor! Ask him if he has taken out Russian citizenship papers!
Journalism and the Media
Following the war, fate brought the still young Enver to journalism. He became chief editor of the magazine Sovetskiy Soyuz (The Soviet Union) and was later appointed chief editor of Moscow International Radio's (MIR) US, Canada and Latin America service. He soon progressed to become one of the main figures at MIR. In 1962, he was appointed deputy chairman of the Soviet State Committee on Television and Radio Programming, a position he occupied for 26 years. With the arrival of Mammadov, known as an open-minded, liberal thinker, a new atmosphere was felt in Soviet broadcasting, and new television programmes began to be developed and broadcast.
Although he was deputy chairman, Enver Mammadov managed almost the whole television service. Dozens of television programmes including TV films such
as Seventeen Moments of Spring, Enjoy Your Bath
and others were shot with his direct assistance. Many well-respected journalists and political commentators also worked under him: Valentin Zorin, Vladimir Dunayev, Aleksandr Bovin and Igor Fesunenko.
Interestingly, it was said that in the late 1970s Mikhail Suslov, Second Secretary of the Communist Party and a leading party ideologue during the Brezhnev era, thought about appointing Enver Mammadov chairman of the USSR State Committee on Television and Radio Broadcasting. Suslov knew very well that although former diplomat Sergey Lapin (then chairman) was well known as a journalist, Enver Mammadov bore the main responsibilty of the USSR's Central Television service. However, Lapin's close relationship with Communist Party leader Leonid Brezhnev meant that Suslov wasn't able to make this appointment.
A Legend of Russian Radio and Television
Mammadov determined the USSR's visual and audio face for more than 25 years, yet he rarely appeared on the screen himself, which is why many people have never heard of him. One appearance occurred in 1989, when he came to Russia's Perviy Kanal (Channel One) to give an interview for the television news programme Vremya (Time), which he directed for years. Although the programme's staff changed from year to year, everyone knew one of Enver Mammadov's sayings in particular:
You don't work with information, you extract it.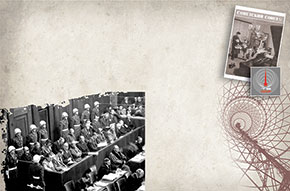 There aren't any videos of Enver Mammadov in the Vremya archives, he always preferred to be backstage rather than in front of the cameras. Even now at 91 years old Enver Mammadov hasn't written memoirs and he doesn't give interviews or appear on TV.
Eduard Sagalayev, the president of the National TV and Radio Association, once said of him:
The children of President Kennedy came to Moscow to see Mammadov. I didn't know why but later I found out that he had good relations with their father. Not only Kennedy, but many great political figures respected Enver Mammadov.
He was able to both listen to the Soviet elite and to give his opinion when it was necessary. At the screening of the film
Seventeen Moments of Spring,
a popular television series about a Soviet spy operating in Nazi Germany towards the end of World War II, Communist Party Second Secretary Mikhail Suslov insisted:
But fascists were not like this?!
Mammadov responded immediately and courageously: I fought at the front for two years and saw fascists with my own eyes. Indeed, other members of the Communist Party's Central Committee believed him to be too liberally minded and free thinking. Mammadov admitted in an interview:
I was not the sort of person who was easy to manage. I did the job and only then listened to someone else's judgments.
In those days, the notion of television ratings didn't really exist. Nonetheless, Mammadov had his own rating principles. He also gave his blessing to the most popular television programmes of the period such as Chto? Gde? Kogda? (an intellectual game show), Vokrug Smekha, Kinopanorama and others. Viktor Lyubimov, Chief Editor of Vremya, said:
He never hid behind his employees. He would take responsibility and then require a report from his team.
When Mikhail Gorbachev came to power in 1985, he replaced many professionals with his own team. Sergey Lapin was amongst those removed, and Enver Mammadov, foreseeing a similar fate, decided to resign as deputy chairman of the State Committee on Television and Radio Broadcasting. But even now, Mammadov continues working as an advisor at Russian news agency RIA Novosti, where he keeps a close eye on events taking place in the world and new innovations in the television industry. Many of those working in Russian radio and television are his former students, or as they say,
alumni of the Enver Mammadov school.
In his father's footsteps
In 1947, his son Georgiy was born and was to follow in his father's footsteps. Despite his father's urging him to study at the Technical University, Georgiy chose the Moscow State University of International Relations. After graduating, Georgiy worked in Washington and between 1991 and 2003 he served as Russian deputy minister of foreign affairs under three ministers - Andrey Kozirev, Yevgeniy Primakov and Igor Ivanov.
In an interview Georgiy Mammadov said of his career: I didn't have any difficulties because both my father and mother were journalists and had worked all over the world. Nothing was difficult for me - I grew up inside world events. Possibly, to some extent I am inclined to adventurism. Georgiy was also widely respected, particularly by former US Ambassadors to Russia, such as Alexander Vershbow, who said the following in an interview to The Washington Post:
In the era of Gorbachev, Georgiy Mammadov worked to bring [US-Russia] relations to a new level.
In 2003 Russian president Vladimir Putin dismissed Georgiy Mammadov from the position of deputy foreign minister. He subsequently served as Russian ambassador to Canada until 2014.
Enver Mammadov's grandson Sergey Mammadov is a well-known businessman in Russia. Since 2010, he has been a senator in the upper chamber of the Russian parliament from Samara oblast. He is also the organiser of one of the biggest rock festivals in Europe - Rock on Volga.
Memoirs
A Russian journalist who worked with Enver Mammadov once said:
If Enver Mammadov were to write his memoirs, it would probably be a bestseller. However, and perhaps unfortunately, he is in no hurry to write his memoirs.
About the Author:
Sabuhi Mammadli is a journalist with Lent.az website. He specializes in investigative reporting and reporting from conflict zones.