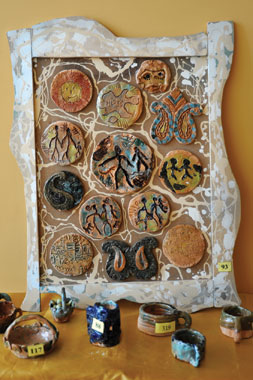 The date 23 March is Drawing Day in Azerbaijan. The day was celebrated by the European Azerbaijan School with an exhibition of paintings by the pupils. The winning schoolchildren had the dual honour of receiving their diplomas and certificates from well-known artists and seeing their work put up for the school auction. The proceeds from the paintings went to the school fund for the purchase of modern equipment and for other school needs.
As 23 March falls within the Novruz spring holiday, the exhibition opened on the 29th. The school was shining, its walls decorated with paintings. Children and parents shared the excitement that permeated the building. One of the distinguished guests of the exhibition, the head of the Union of Artists of Azerbaijan, Farhad Khalilov, welcomed everyone and thanked the young painters for their love of drawing:
I wish Drawing Day could go on forever. All the children have done a good job! And I want to thank our people's artists for coming here and helping to give the children master classes.
These master classes were given by well-known artists and sculptors of Azerbaijan including Ismayil Mammadov, Gaiyur Yunus, Inna Kostina, Arif Huseynov, Namig Dadashev and Nazim Bakhshiyev. Admiring the children's work, they all said they had been delighted to be involved.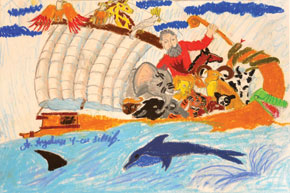 Dozens of volunteers from the first to seventh grades took part in the classes and received diplomas and certificates for their efforts. Special thanks were given to People's Artist Ismayil Mammadov for taking charge of the master classes. The artist said he was very happy to spend time with the children. Not only had he taught them drawing skills, he had learnt from the children too.

I have come across many talented children here. I am filled with love for them. Especially those who didn't like drawing before but have recently started painting, they've won a big space in my heart.

Alongside the paintings were arts and crafts, often with the tools used to produce them. Needlework, models and carpets were all on display, each piece of work expressing their young creator's dream.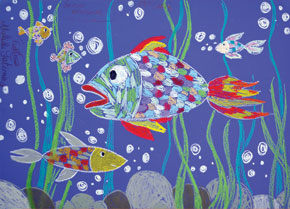 Happiest of all were perhaps the parents, especially 11-year-old Fatima's grandmother. She beamed with pride whenever a visitor complimented her granddaughter on her carpet weaving. Sitting at her loom, Fatima showed how she wove a small carpet. Her grandma, meanwhile, was pleased to talk about the facilities at the school.
It's a very nice school. I'm very glad that my granddaughter is studying here. She has uncovered many talents. Her teachers say she is very good at drawing, carpet-weaving, literature…she writes good essays. So I'm not worried about her future.
The second such exhibition to be held at the TEAS School, it is to continue for several weeks.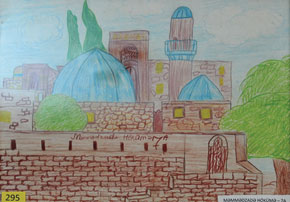 Hopefully, the paintings on display will encourage the pupils to develop their talents further and produce more top-quality work for future events.