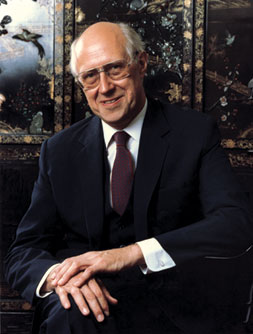 Pages 64-68
By Turan Mammadaliyeva
Development
There are moments in the life of every person which determine the course of his destiny; these moments are sometimes the result of a chance encounter with s great personality. Someone who played a decisive role in the life of Mstislav Rostropovich and his parents was the great Azerbaijani composer Uzeyir Hajibeyov. In 1925, two musicians from Orenburg, Leopold Vitoldovich Rostropovich and his wife Sofya Nikolayevna, were invited by Hajibeyov to the Azerbaijan State Conservatoire; they came to Baku and settled in a central apartment at 17 Kolodeznaya Street (now 19 Rostropovich Street). In fact, they already knew Baku quite well. As musicologist Sheyla Heydarova wrote:
Inviting Leopold Rostropovich to Baku was no casual idea; he had first visited in 1913 and had become well-known and loved by the Baku music audience, performing to acclaim in many charity concerts and playing in the symphony orchestra's summer programme. His choice of repertoire and the standard of his playing had made him a popular attraction. [1'213].
Rostropovich senior had himself graduated with a gold medal from the class of a famous Russian cellist, Alexander Verzhbilovich at the Petrograd (now St. Petersburg) Conservatoire and was also from a musician's family: that of pianist, teacher and composer Vitold Gannibalovich Rostropovich. Mstislav's mother, Sofya Fedotova, was a beautiful, skilful pianist and teacher.
….he composed, aged 4….
Baby Slava (the maestro asked everyone to call him that) [2, 2] was born on 27 March 1927. He grew up in a rich cultural and musical environment with musical evenings and among professional musicians, already attracting attention at a young age with his wonderful musical talent and precise understanding. Even the play Polka that he composed, aged 4, displayed his compositional ability. Slava's first piano teacher was his mother, and his father introduced him to the art of cello. The Rostropovich family moved to Moscow in 1932 and Slava studied at the Mussorgsky School of Music from 1932-1937. After World War II he entered the Moscow State Conservatoire, where he studied cello, composition and instrumentation; one of his teachers was Shostakovich. He also began work as a teacher when he substituted for his father in classes. Even as a student, the young Rostropovich was a prize-winner in a range of music competitions, including the All-Union competition of music performers in 1945 and an international competition in Prague in 1947.
As well as entering musical history as a great cellist and teacher, Mstislav Rostropovich was also a very good conductor and piano accompanist. In 1955, an important new stage in his life opened with his marriage to Galina Vishnevskaya, who was to become his partner in both art and life. With Vishnevskaya, a beautifully expressive dramatic soprano and one of the Bolshoi Theatre's leading soloists, he took on new personae as both opera and symphony conductor and professional piano accompanist. Conductor Rostropovich made his debut in 1962 with Tchaikovsky's opera Eugene Onegin at the Bolshoi Theatre. The Rostropovich-Vishnevskaya tandem subsequently performed in operas in many countries.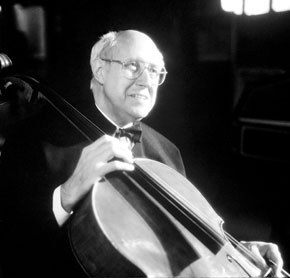 In the final stages of his creative career this great musician undertook a wide range of educational and charitable work, in addition to performance.
A contemporary artist
Dmitri Shostakovich, who was both teacher and friend of Rostropovich summarised the maestro's art thus:
No matter whose works he performs, whether Bach or Haydn or Hindemith, we can hear the intense rhythm of modernity, the precise and courageous intonations of contemporary artists and life in his performance. In fact, Rostropovich is primarily, and most of all, a contemporary artist and Soviet musician. He is a real enthusiast of Soviet music and a comrade of Soviet composers. These composers created many works for cello under the influence of his courageous artistic personality. [3].
In fact, the main line of Rostropovich's performance was a spirit bursting with energetic, optimistic belief in the future and itself, a psychological complexity and philosophical intensity peculiar to the time. The lyrical thread of a performance did not bear the traditional romantic shade, but a deeply expressive and meaningful tone.
He had a versatile and brilliantly creative personality and was an artist of inexhaustibly creative spirit. His interest in innovation of image, emotional content, technique in composition and performance in the various facets of his art continued throughout his life. This inspired the creation of works (mainly dedicated to him) by various of his contemporary composers: Prokofiev, Shostakovich, Shebalin, Paart, Jolivet, Britten and others. He was tireless in his efforts to modernise and expand the cello repertoire. He was the only cellist to organise series of concerts, festivals and competitions for the instrument. The maestro was, then, a reformer of his art.
As a performer Rostropovich exhibited all the features we came to expect of him. He approached his interpretation of a piece with interest and precision, extracting every nuance, expanding the emotional and expressive range with deep understanding and feeling and striving for realism in the expression and freshness of performance.
Audaciously humane
Rostropovich and Vishnevskaya comprised a beautiful partnership which opened new artistic avenues for both of them, including the revelation of the former's wonderful talents as piano accompanist and conductor. Of course, the cello remained the core of his work, but it did not restrict his success in new spheres. As a conductor of opera he proved to be a leader who strove for the essence of an opera and expression of the composer's design. He was particularly attracted by characters possessing clear individual and audaciously humane personalities and found these in works like the operas: Tchaikovsky's Eugene Onegin, Mussorgsky's Khovanshina, Prokofiev's War and Peace and Shostakovich's Katerina Izmailova, Prokofiev's ballet Romeo and Juliet, as well as the symphonies of Tchaikovsky and Shostakovich.
Rostropovich displayed his talent as a piano accompanist in 1970: the music aficionados remember very well his performance of romances and songs performed with Vishnevskaya: the song series Chants et Dances de la Mort, Shostakovich's Seven Romances to Poems by Alexander Blok and the song Satyr. The professionalism of Rostropovich with the gentle nuance and brilliant artistry of Vishnevskaya and their deep comprehension of the composers' ideas and characterisation captured the special feelings in the music of Mussorgsky and Shostakovich.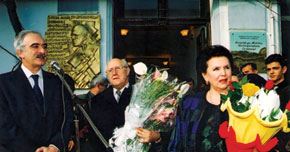 The unveiling of the memorial plaque at the Rostropovich House Museum. With galina Vishnevskaya and Polad Bulbuloglu (then Minister of Culture). 1997
Baku – native city
A characteristic feature of great personalities and intellectuals is their belief and constancy. Maestro Rostropovich had a strong belief in friendship, in family life and faith in colleagues; he many times demonstrated his love for his motherland, Azerbaijan. Returning to Baku in 1997, he was both the initiator and participant in concert and festival visits that followed, also giving master classes. In the same year, the Leopold and Mstislav Rostropovich house museum was established in the apartment where he was born; at the same time the street was also named after father and son. Official exhibitions, soirees and meetings, some with the maestro's participation, have been held in the museum holding more than 4,000 interesting exhibits.
In 2008, the talented recipients of stipends from the Rostropovich Foundation for Assistance to Young Musicians, managed by his daughter Olga Rostropovich, gave a performance in the apartment together with students of the M. Rostropovich Music School #21. In 1998, on the occasion of his 70th birthday, the great cellist was awarded the Order of Shohrat (Glory) by decree of President Heydar Aliyev.
One of the maestro's most significant visits to Baku was for the great festival dedicated to the centenary of the great Russian composer Dmitriy Shostakovich in 2006. As well as the conference and concerts held within the commemoration, audiences remember very well the screening of the feature film Katerina Izmailova, with Vishnevskaya in the leading role, and the maestro's grand performance of Shostakovich's 10th symphony.
A great and generous soul
Charity work was another area to benefit from Rostropovich's talent and dedication. Slava had a great and generous soul, accessible and loved by all in his acquaintance, he was always ready to support his teachers, friends, colleagues and acquaintances and anyone in difficulties. Those who are familiar with his life know well that he was punished because of his friendship with the Russian writer Alexander Solzhenitsyn and for accommodating him in his summer cottage. In 1974, he was deprived of citizenship of USSR, but this retribution changed neither his character nor his principles. On the contrary, charity work became the most prominent of his late life's work. The Vishnevskaya-Rostropovich Foundation established in 1991 with the mission, For the health and future of children, has done important work for the protection of children's health. A branch was set up in Azerbaijan in 2003, running vaccination programmes to protect against congenital illnesses.
In his last days the maestro demonstrated a special affection for his home city of Baku. The opera Intizar, written for him by composer Firangiz Alizadeh awaited him in Baku. One of his final ambitions was to organize a music festival in Baku and make the city one of the music capitals of the world [4,23], but he was not fated to achieve that dream: he was taken from us on 27 April 2007. However, since that year, the mission has been completed at the instigation of President Ilham Aliyev and first lady Mehriban Aliyeva. The International Rostropovich Festivals have hosted the world's most eminent musicians, including Eugene Kohn, the Milan Orchestra, Pinchas Zukerman, the Israel Philharmonic Orchestra, Zubin Mehta, Eliso Virsaladze, Natalia Gutman among others.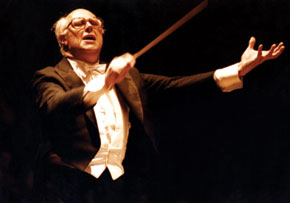 Epilogue
Maestro Rostropovich gave an interesting response in one of his last interviews. To the question, Is it possible to summarise or associate a person with any one melody? he answered:
A melody may be associated with a certain moment in a person's life and his or her mood. There may be many volumes of melodies inside one person. [5]
So, which melodies represent the maestro himself?
I think that we may be able to answer this in part by reflecting upon the compositions he performed: Prokofiev's sonata for violoncello and piano, Shostakovich's Cello Concerto and 5th Symphony, Mussorgsky's songs, Britten's Cello Symphony... I could continue – the question remains open for admirers, relatives and colleagues of the maestro.
Bibliography
1. Heydarova S. New pages from the life of L.V.Rostropovich (1914-1916) // The World of Music, 2007, 1-2, p.213
2. Ivashkin А. Sunflower// Music Academy, 2007, №3, p.1-8
3. Shostakovich D. The Beauty of the Human Soul// Komsomolskaya Pravda, 10 March 1964
4. Rostropovich О. I Continue to Compare my Actions with the Life of my Father (interview)// Music Life, 2009, №1, p. 22-24
5. Exclusive interview in the newspaper Orthodox Belief, 2007 (conversation led by N.Volkova)
Note:
Photographs used in this article were made available by the L. Rostropovich and M. Rostropovich House Museum. The author expresses her deep gratitude to Museum Director Sheyla Heydarova for her assistance in obtaining photographs and information