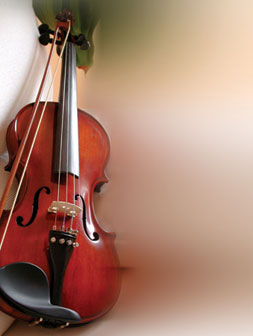 Pages 12-15
by Ian Peart, Fiona Maclachlan, Saadat Ibrahimova
It is a rare privilege to have a job which requires a trip north to the foothills of the Caucasus and attendance at the Qabala Music Festival. The beauty of the setting and the inspiration of the musicians make it the perfect summer event. As July turned to August, free entry ensured access for local people to a two-week programme of 25 concerts: orchestral, chamber, classical, mugham and ballet, performed by musicians both internationally established and rising. All this preceded by a week-long International Piano Competition which, this year, ended with Russian Andrei Yaroshinsky taking home the $30,000 prize and a contract to record with the Royal Philharmonic Orchestra.
Unfortunately, we have other duties, too, and were only able to attend the final week of the festival, thus missing out on the competition and the festival's first week featuring many local musicians and compositions. However, we caught a lively operatic evening featuring the joyous soprano Farida Mammadova, Sabina Asadova and exciting young male singers, tenor Azer Rzazade and baritone Javid Samadov. This was followed by an open-air concert of the young winners of the Mugham-2011 TV competition. By the time we got to the latter, there was standing room only and huge enthusiasm for the performances, with spontaneous outbreaks of clapping to the rhythm. This was especially so for the impassioned voice of Ismayilli's Kamilla Nabiyeva, backed by Sahib Pashazade's driving tar and a popular guest appearance by non-prize-winner Mustafa Mustafayev, with his distinctively piercing and swooping voice. Some are worried that traditional music will lose out to pop among the younger generations; on the evidence of 29 July in Qabala, mugham is in fine fettle.
Reaching out
The open-air Gala concert, which followed next evening, had at its heart Yuri Bashmet's New Russia State Symphony Orchestra under the batons of Bashmet himself, Rauf Abdullayev and Dmitry Yablonsky. Prokofiev, Mozart, Puccini, Rachmaninov, Piazzola and Garayev were among the composers presented in a wide-ranging programme. Designed to include the sonorous and the populist (Verdi's Iago and Drinking Song), highlights included young Russian violinist Alena Baeva; by turns flamboyant and sensitive, she played a wonderfully emotional Carmen Fantasy (Franz Waxman). There was also a tantalising appetiser from the Terem Quartet, who were to take the concert hall by storm the following day.
Two of this year's concerts were taken out of Qabala, to increase local accessibility. One was given in the concert hall in Aghdash, to the south, and one in the garden of the Khan Saray (Khan's palace) in Sheki, further west. Both featured local musicians, one half classical vocal and the other mugham. We went to Sheki to enjoy expressive performances by Azer Rzazade and Javid Samadov and the refreshing mugham of local-born Ravana Arabova (who had also sung in Aghdash). The setting was as delightful as the music and it was a great pity that limited space meant an invitation-only audience.
Building a performance
In the Gala concert Russian baritone Sergei Leiferkus had made the sonorous contribution and he had seemed somehow constrained by the role; however, he took flight in the smaller, packed space of the chamber music hall as he delivered a very well-received chamber recital, Nostalgy Rachmaninov. He clearly enjoyed the closer contact with the audience and the greater range offered by the composer's songs – as well as being uplifted by the location:
I thank Farhad Badalbeyli and Dmitry Yablonsky for bringing me to this paradise. I've been to many places, but Qabala is unique, a unique place.
The festival's artistic directors also contributed directly to the evening, their piano and cello renditions of Rachmaninov's songs A Dream; Oh, Do Not Grieve and, especially, Vocalise were sublime interludes.
The audience could not get enough and one hopes that artists will be given the chance to build a performance in this way at future festivals.
This point seemed particularly pertinent at the following day's concert. The New Russia orchestra played Sultan Hajibeyov's Karavan and, somehow, just did not get the mood of this particularly atmospheric piece. Shlomo Mintz played Azer Rzayev's Violin Concerto and seemed a little uncertain. Finally, Denis Matsuev, who flew in and out just for the concert, crashed his way through Tchaikovsky's Piano Concerto No.1 and then through a 'jazz' encore in a similar display of dazzling technique. His pyrotechnics were a huge success with the audience, but it felt like he was giving us a blast of his greatest hits, doing a party piece (even theatrically blowing out flames on his fingers) before jetting off to do the same in some other location.
There were some wonderful performances in this year's festival and enthusiastic audiences; add the setting and it was another rare treat. The best performances, of course, came from those who established contact with the audience. Terem obviously make it their priority to communicate their pleasure in the music; the very different ways in which the youthful enthusiasm of, for example, Alena Baeva and Ravana Arabova came across and the fact that there was considerably more life in Sergei Leiferkus' solo recital than in his Gala performance, all point to the advantages of a festival over a one-off concert. It would be great to see the very talented local singers get their teeth into a substantial programme to add further spice to next year's festival - which will also see the very welcome return of the Royal Philharmonic Orchestra.
Farida Mammadova
- We are good classical musicians -
You always have the sense that the stage is a special place apart for Farida khanim – a light switches on as soon as she crosses the threshold and enters the world of performance. Now a soprano soloist with the State Opera and Ballet Theatre, she is a graduate of the Baku Music Academy and has performed in festivals across Europe, Turkey and Russia.
In the festival she had the chance to sing her favourite lieder, selections from Brahms and Strauss, and operatic arias and duets. She was appreciative of the opportunities, but was also demanding of high standards; from herself, from audiences and from organisers. The English musicians who also played said good words about it (lieder recital) and we became good friends. Both vocal and piano (Ilaha Sadigzade) are important and I think we were successful… I prefer it when the audience is knowledgeable, when they can compare and be critical. This festival is to promote and introduce music to people; that's good, too.
Farida khanim wants to advance her own development and, like all performers, was keen for more stage time:
The first (lieder) concert was fine but even 20 minutes was too short… I would like more solo recitals where I can introduce myself and my music. It's a good idea to have an introduction to the music in the programme, to introduce the musician and the music so that the audience knows what is being performed.
As for her vitality on stage:
I'm this way in life, it's another way of communicating and it must be interesting, but not artificial. You must be natural, but know what you are doing…You should challenge the audience, allow them to be inspired!
Always busy, she had recently sung at a festival in Dagestan (such a warm audience), she was happy that Baku was now a capital of festivals: celebrations of Hajibeyov, Rostropovich and Garayev, as well as the Silk Way and Jazz festivals provide plenty of scope for performers to hear good live performers, make and exchange experience – to hear and be heard.
But one of the main benefits was the chance for Azerbaijani musicians to show that we are good classical musicians, on the same level as European musicians. It's useful to show European colleagues that we can play; that Azerbaijan is not some isolated country, we can perform the European classics.
As she reviewed Qabala, Farida Mammadova was also looking forward to the next season; to working in the newly refurbished German church in Baku, to appearing in Pagliacci, la Boheme at the capital's Opera and Ballet Theatre and especially to The Magic Flute, part of the Hajibeyov festival in late September. We don't expect westerners in the audience will be disappointed...
Farhad Badalbeyli
- Helping Europe Discover –
Pianist, composer and rector of the Baku Music Academy, Farhad Badalbeyli is joint artistic director, with Dmitry Yablonsky, of the Qabala Music Festival, and gave us some insight into its origins and workings, generously acknowledging his partner's huge contribution: Four or five years ago Dmitry and Oksana (Yablonskaya) played Rachmaninov at the Philharmonia and afterwards Dmitry asked, why not have a festival in the open air? He had been to Qabala in connection with the (Beltmann) piano factory and thought it was important to advertise it. It began with a piano competition.
Dmitry sends out thousands of faxes; it's difficult to get the stars, their schedules are fixed two or three years ahead – Denis Matsuev gives 180 concerts a year – but we are proud to have them. It's important to have both local and international musicians; this year the first seven days were mainly for young local musicians, and composers.
We gave out information this time about the composers before the concerts – the audiences are not ideal yet… they are getting better… we would like more from Baku and other countries.
Farhad muellim highlighted the work of the Ministry of Culture and Tourism and the support of the Heydar Aliyev Foundation and went on to talk about plans for next year's festival:
In the past, when people in Berlin and Athens heard performances of works by (Gara) Garayev and (Fikret) Amirov, they wanted to know why they hadn't heard about such fantastic music. Next year, with the Royal Philharmonic Orchestra, there will be evenings devoted separately to symphony music from Azerbaijan, France, Germany, Russia, the UK and the USA. We hope that the British Council will do support work again with orphan children. And, of course, there will be master classes.
He recognised that there is more and more competition for the attention of today's youth,
It is not like in Soviet times, when there were big queues for the free music schools… We need more support for the rarer instruments: the cello and horn, but talent is still coming through: Azer Rzazade, Javid Samadov, Isfar Sarabsky, Shahin Novrasli...
Terem Quartet
- We feel it –
They are not Azerbaijani, but their uniquely entertaining and virtuoso performance made them impossible to ignore. Terem's instruments are the soprano and alto domra (a kind of Russian mandolin), the bayan (button accordion) and a double-bass balalaika, which has a history of its own.
Their music is a stimulating mix of classical and folk, with the odd film score thrown in. What begins as Bach's Toccata and Fugue in D minor somehow turns into a Russian dance and back again, with many a twist on the way. While this is happening the musical changes are reflected on the quartet's very expressive faces and the audience is inexorably involved in the livewire experience. Comical it sometimes is, but always founded on superb musicianship.
Twenty-five years together, with one change of personnel – Alexey Barshev (alto domra) joining eleven years ago – they are as playfully serious and revolutionary as when they first broke the mould of training at the St Petersburg Conservatoire. While insisting on the importance of their classical background, soprano domra player Andrey Konstantinov explained the reason for their breakaway:
Folk was introduced into the Conservatoire in the 1940s, but education teaches folk like classical music. By the 1980s it was at a dead-end; there was folk for tourists and there was classical. We wanted to be modern, accessible to people now, not in a museum. We use classical melodies like folk; we feel it, take it from the air, not from a score. We arrange it like a drama, with different colours. We are four different people and each plays in his own way, but it comes together.
None is more expressive in performance than bayan player Andrey Smirnov, and he has his reasons:
There are two ways to play on stage. Some just play the music, the audience listens and thinks, 'I'm a fool, I can't reach this, the music is too clever'. Terem involves the audience in the creative process, the story of the music. Everyone thinks, 'I'm clever, I can understand and imagine some images. It makes him happy and he comes again'…Our instruments are from fairy tales, the music should be a fairy tale.
A musician should open his heart, very naturally. At that moment, music is life. Before we start, we look at the audience, sense the atmosphere. Our task is to make the hall a unit… I think it worked tonight.
Music is life is the decision alto domra player Alexey Barshev had to make when he was invited to join in 2000.
I had two months to learn the repertoire they had built up over thirteen years, from a stack of CDs, most of it was not written down. I knew it would change my whole life to be a member of Terem. On the one hand it seemed unreachable, but I thought 'If I mean something, I have to do this'. Now everything in life is connected with music.
Mikhail Dzudze is an imposing figure, especially when leaning forward over his equally imposing double bass balalaika, driving the rhythm. The instrument shows signs of wear, as well it might, being nearly 80 years old and miraculously surviving the 900 day Leningrad blockade by Hitler's forces, one of the few bits of wood not used to warm or cook for the starving population. Dzudze saved it from confinement in a friend's wardrobe and has played it to great musical and dramatic effect for the last quarter century. He expanded on Terem's musical philosophy and method:
Terem can be fun or serious, you cry then laugh, laugh through the tears. What you live, you play. Bach's music brought us new character. We discuss it, come together and something new comes out: our view.
As for the festival experience, Konstantinov contrasted the drive from Baku with the destination:
Qabala is like a wonder. On the way it was 40o and the bus stopped with the radiator boiling. This place is like an oasis with its forested mountains. We visited the piano factory today and were very impressed. It is good to build a cultural environment and with the development of the festival, it's great. There are few places like this.
Ravana Arabova
- Mugham is everything –
Singing since she was five years old probably helped this young native of Sheki to relax as she gave fresh voice to folk and mugham songs for a VIP audience in the garden of her home town's Khan Saray. The colour, confidence and joy in her performance, backed by a fine trio which included fiancé Rovshan Gurbanov on tar, was a real complement to the classical first half of the recital. Her modesty, enthusiasm and desire to learn offstage made for an engaging interview.
Now based in Baku as a student at the Culture and Arts University, she already has experience of a range of genres:
Our neighbour was a teacher and she taught me to sing Gulchohra's aria (from Uzeyir Hajibeyov's operetta Arshin Mal Alan, The Cloth Peddler). My father is an artist (avant-garde painter Sohrab Arabov) and he wanted me to sing, but not mugham. He wanted me to sing jazz. I tried, but I didn't have good enough English.
Ravana won a local competition when she was nine and, with her father's encouragement, music school beckoned.
I wanted to be a variety (popular music) star but then Sekina Ismayilova gave a concert in the Drama Theatre and they asked her to listen to me, I was 16. She said I had a good voice and I should study mugham.
Now a student of People's Artist Sekina khanim, Ravana says that she chose mugham because
Mugham is more developed music. After learning mugham, you can sing anything…Mugham is everything for me now, if I can't sing, I can't live… it is great when the audience applauds.
She first came to public notice when Sekina khanim suggested she enter the televised Mugham Competition in 2007:
I had no experience and was quite anxious… I studied day and night and followed my teacher's advice. I got third place.
With further encouragement from her father she concentrated on singing. She has recorded a fine CD Indi Sevmirem (I don't love now), mainly of older songs that may have slipped from people's memories, but also including her sensitive version of favourite Sari Gelin. Ravana has performed in eight or nine countries across Western and Eastern Europe, including a combined jazz and mugham concert in Strasbourg with Montreux prize-winning pianist Emil Afrasiyab. Will her father's original dream come true?
I want to learn everything, to be multi-faceted. No music is boring: mugham, jazz, classical. In two or three years I would like to give a solo concert here, and then in Europe.
Ravana Arabova is another great prospect for the future and another reason not to miss the Qabala festival.