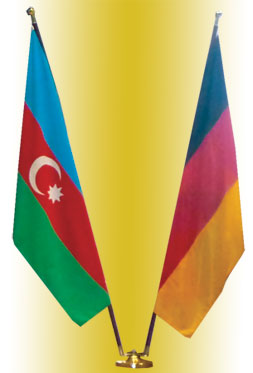 Pages 16-18
by Yoko HIROSE, Ph.D
Associate Professor, Keio University (Japan)
We print this full recollection by Professor Yoko Hirose of a conference she attended late last year to give an idea of the range of interest in, and potential for, Azerbaijani studies. We hope it will inspire individual readers to look deeper into topics that catch their eye and institutions in other countries to follow the example of Humboldt University.
An Azerbaijan Week of Culture and Science in Germany was held in Humboldt University, Berlin, from 29 November to 3 December last year. The event was principally the result of cooperation between Azerbaijan's Ministry of Foreign Affairs, especially the embassy in Berlin, and Humboldt University.
The back ground to the project was the opening of a department of Azerbaijani history at Humboldt, one of Germany's leading universities, in 2010. The previous year, Christoph Markshies, former president of the university, and Parviz Shahbazov, Azerbaijan's ambassador to Germany, had signed an agreement to open the department. The main goal would be to promote the history of Azerbaijan, to teach and conduct research and to cooperate with appropriate scientific institutions in Azerbaijan for study and research, as well as to arrange exchanges of students, researchers and teachers.
The agenda for the Azerbaijan Week promised deep and extensive coverage of both academic and cultural topics.
The most prominent academicians and leading artists were invited, not only from Azerbaijan, but also from other European countries. I am sure that we had the very best input on Azerbaijani study and culture.
In addition, there were participants from across the world, including German people interested in Azerbaijan and also Azerbaijanis studying, working or living in Germany. Needless to say, there were many eminent guests from Azerbaijan, among them the Minister of Education and the rector of the Azerbaijan Diplomatic Academy. I was actually amazed that there are so many people interested in, or related to, Azerbaijan in Germany.
Many international academic conferences, lectures and discussions were held over the week and a youth forum was conducted during the day; the evenings were filled with concerts, exhibitions and other cultural events.
The formal opening ceremony was held at the magnificent Palais Konzerthaus on the evening of 29 November and was attended by scientific and cultural specialists, well-known politicians, members of government and diplomats from both countries, as well as representatives of the Azerbaijani diaspora. Jan-Hendrik Olbertz, rector of Humboldt University, gave the inaugural address and emphasized the great significance of the week for the strengthening of ties between Azerbaijan and Germany. Parviz Shahbazov, Ambassador of Azerbaijan to Germany, Prof. Misir Mardanov, Education Minister of Azerbaijan, Annette Schavan, Federal Minister of Education and Research and Prof. Eva-Maria Auch, head of the Department of Azerbaijani History at Humboldt University also delivered speeches.
The first academic conference, on the topic: The History of Azerbaijan as a Field of International Study – Current Situation and Perspectives, was held at the university on 30 November. Prof. Jamil Hasanli, Baku State University, gave the introductory lecture on the current state of historical research in Azerbaijan. This was followed by two panel presentations:
Panel I - The Present State of International Historical Research into Azerbaijan
(1) Research relating to historical perspectives of Azerbaijan in a European context, Dr. Svante E. Cornell, Director of Research at the Institute for Central Asia.
(2) USA, Prof. Frederick Starr, Director of the Central Asia-Caucasus Institute and Silk Road Studies Program at the John Hopkins University, Baltimore.
(3) Azerbaijan research within Iranian Studies in Austria, Prof. Bert Fragner, Emeritus Director of the Institute for Iranian Studies at the Austrian Academy of Sciences and Humanities, Vienna.
(4) Historical research into Azerbaijan in Great Britain, Dr. Tamara Dragadze, London.
(5) Romania, Prof. Tasin Camil, Babeș-Bolyai-University, Cluj-Napoca.
(6) Turkey, Aygün Attar, Prorector of Giresun University.
Panel II: The Present State of German Historical Research into Azerbaijan
(1) The history of Azerbaijan – a new field between Oriental and Eastern European studies, Prof. Eva-Maria Auch, Department of History at Humboldt University.
(2) The present state of ethnological research as applied to Azerbaijan in Germany, Assistant Professor, Dr. Ingrid Schindlbeck, Free University/ Museum of Ethnology Berlin
(3) Geographical research into Azerbaijan, Prof. Dr. Jörg Stadelbauer, Institute of Geographie, University of Freiburg.
(4) Conflict research into Azerbaijan, Prof. Udo Steinbach, Centre for Near and Middle Eastern Studies at the University of Marburg.
(5) Panel discussion on the topic Deficiencies and opportunities in relation to current research into Azerbaijan
All the presentations were truly impressive and a lively discussion followed with many questions and comments.
In the evening, Ashraf Heybatov, Honoured Artist of Azerbaijan, presented his Eternal Land and discussed his work, before a reception with many of his paintings on display.
On 1December, a German-Azerbaijan University Day with Youth Forum was held at the University hosted by Otto Hauser, Honorary Consul for the Republic of Azerbaijan in Stuttgart. There were 3 panels:
Panel I: German-Azerbaijan Co-operation in Education and Science. Current Situation and Perspectives.
(1) The importance of co-operation with German educational establishments for the development of education in Azerbaijan, Prof. Misir Mardanov, Minister of Education, Azerbaijan.
(2) Support for students from Azerbaijan and Germany and academic growth through programmes organised by DAAD (German Academic Exchange Service), Dr. Peter Hiller, Head of Central and Eastern Europe Department, DAAD, Bonn.
(3) Future co-operative projects between universities in Germany and Azerbaijan –Promotion by TACIS, Prof. Reza Talebi-Daryani, Cologne.
(4) Promotion of training: experiences and initiatives in postgraduate courses for Central Asia and the Caucasus supported by the VW Foundation, Prof. Ingeborg Baldauf, Central Asian Seminar at Humboldt University.
(5) The support program for the Azerbaijan and Caucasus region by the VW Foundation, Dr. Matthias Nöllenburg, Volkswagen Foundation Hannover.
(6) Political implications of responsibility. Promotion seen in practice within the Bundestag's political agenda, MdB Manfred Grund, Parliamentary Party Secretary of the CDU/CSU Parliamentary Group.
(7) The CIM Programme for 'repatriated specialists', for Azerbaijan nationals living in Germany, Christian Schneider, GTZ-CIM, Baku.
(8) Panel discussion with the speakers.
Panel II: Results of academic co-operation between Germany and Azerbaijan: presentation of research projects related to Azerbaijan by students and postgraduates from Germany and Azerbaijan.
Panel III: The Role and Importance of Youth in the Development of Relations between Germany and Azerbaijan
(1) Dr. Ilham Madatov, Head of Department for International Relations in the Ministry for Sport and Youth in Azerbaijan.
(2) Student exchange programme. The basis for co-operation between young people, Mr. Andre Haberzeth, Youth for Understanding – German Committee.
(3) How can youth take an active role in future development? Mr. Shahin Namati-Nasab, Director of The European Azerbaijan Society, London-Berlin.
(4) Panel discussion with the speakers.
A photography exhibition was opened in the evening, with culinary specialities and wine from Azerbaijan, and music by a national ensemble. The exhibition was in two parts:
Part I: Caucasian and Albanian architectural monuments in Azerbaijan today;
Part II: Baku Old Town, a jewel of pre-and post-Islamic Azerbaijan culture
On 2 December, an academic conference: Azerbaijan – Meeting Place of Different Cultures was held at the University. Despite a heavy snowfall, the rich programme soon warmed the atmosphere:
Part I: Caucasian Albania – The Early Christian Heritage of Azerbaijan and Its Influences on Islamic Architecture.
(1) Introduction to the history of Caucasian Albania, Prof. Farida Mammadova, Azerbaijan National Academy of Sciences.
(2) New study of the archaeology of Caucasian Albania, Dr. Koshgar Koshgarly, Institute of Archaeology and Ethnography of the Azerbaijan National Academy of Sciences.
(3) The liquidation of the Albanian catholicosate in the 19th century, Ulviya Hajiyeva, Institute of History, Azerbaijan National Academy of Sciences.
(4) Principle buildings of Late Classicism in Caucasian Albania - Assistant Professor Dr. Annegret Plontke-Lüning, Institute of the History of Art, University of Jena/Wien/Halle.
(5) Christian and Islamic Symbols in the Azerbaijani Architectures, Ass.-Prof. Sabina Hajiyeva, University of Construction and Architecture, Baku.
(6) Aspects of the medieval history of Azerbaijan and current issues of cultural heritage protection, Prof. Gulchohra Mammadova, University of Construction and Architecture, Baku.
(7) Baku's Old City: product of different cultures, Prof. Hasan Hasanov, Ambassador of the Republic of Azerbaijan to Poland
Part II: Poetry from the Orient – Medieval Literature in Azerbaijan
(1) Nasimi's works. The results of new research - Dr. Michael Reinhardt Heß, FU Berlin.
(2) Hurufism in the literature of Azerbaijan – Prof. Fatih Usluer, Istanbul.
(3) The role of medieval literature in the formation of national identity in Azerbaijan - Prof. Rahilya Gejbullaeva, Slavic University, Baku.
(4) Book presentations (Michael Reinhardt Heß, The Language of the Man of God, Shaker Verlag, Aachen 2009; Rahilya Gejbullaeva / Peter Orte, Stereotypes in Literatures and Cultures, Peter Lang, Frankfurt a. M. 2010) and panel discussion.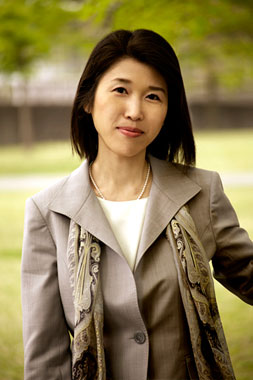 Yoko HIROSE, Ph.D
All the presentations were really impressive; many questions were asked and points discussed. Prof. Farida Mammadova's presentation, in particular, attracted much interest.
After the academic conference, there was another full cultural programme: The Orient and Occident are no longer separable – a final concert with an introduction to the work of Uzeyir Hajibeyov (1885-1948).
This began with The dawn of the modern era, an introduction to the times and works of the composer by Prof. Eva-Maria Auch (HU) and Frau Samira Patzer-Ismailova, Director of the German Centre for Co-ordination of Culture from Azerbaijan, in conversation with conductor and People's Artist Yalchin Adigozelov. Selections from documents gave an insight into the spirit of the age and the life of the composer.
In the concert itself, the BerlinClassicPlayers chamber orchestra and a national ensemble from Azerbaijan, conducted by Ulrich Riehl and Yalchin Adigozelov, played works by Hajibeyov. His work uniquely exemplifies a symbiosis of oriental and western music. It was a great concert, produced by the cooperation between German and Azerbaijani artists and it moved the hearts of the whole audience.
I found a Japanese musician among the BerlinClassicPlayers and I asked him about the Azerbaijani music. He described it as a really unique and special fusion of the Oriental and European mood. I have had the same feelings for a long time. I believe that Azerbaijani culture would really impress people all over the world.
I left Berlin during the day of 3 December and could not attend the special concert by the young Azerbaijani jazz musician, Isfar Sarabski, which was held that evening. I heard from some German participants that it was also excellent.
It was a wonderful week and I heard very good comments about the event from many participants. I believe that such events will contribute to the development of research concerning Azerbaijan and to an understanding of Azerbaijan's rich culture in Germany, promoting bilateral relation between the two countries. I hope that similar events will be held in other countries and many people around the world will understand the greatness of Azerbaijani culture and gain a good impression of the country.