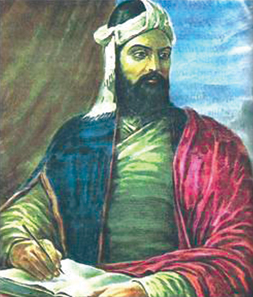 by Ian Peart
Pages 64-67
Keep your eyes and ears open in Azerbaijan and the most enlightening opportunities open up. There are expats who miss the increasingly ordered life in their western cities, but there is much to be said for spontaneity, too, and not only for the challenges which keep you on your toes.
The last edition of Visions featured Azerbaijani writer Elchin´s play, Şekspir (Shakespeare), which celebrated the inspirational role of art for humanity. The international outlook of the play continues the country´s tradition as a crossroads of culture, as well as commerce; a tradition which was soon to be reaffirmed – little more than a week later - at the University of Art and Culture in Baku.
It had all begun, as these things often do in Baku, over a meal. Our hostess was Sevinj khanim Zeynalova, head of the Foreign Languages Department at the university, and the conversation naturally turned to literature. I do go on, sometimes, and my love for the works of England´s greatest playwright drew an invitation/challenge from Sevinj khanim to explain my enthusiasm to students. It would also be good for their English language, she said. There was no way out, especially in the midst of such delicious hospitality, but I did lay down one condition: I would talk about William Shakespeare if the students would talk to me about Nizami Ganjavi. That would be even better for their English, I said.
Nizami Ganjavi (1141-1209) is renowned throughout Central Asia for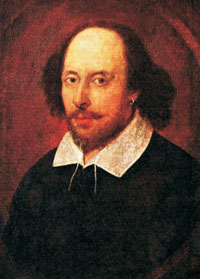 the humane spirit and innovation in his poetry - his Khamsa (collection of five epic poems) was much admired and inspired many successor poets down the ages, even, allegedly, Eric Clapton for his song Leyla. The most famous of Nizami´s poems is Leyli and Majnun - a tragic story of forbidden love. He was born and died in Ganja, now Azerbaijan´s second city; his impressive mausoleum there is set imaginatively in a garden with Gorkhmaz Sujeddinov´s vital sculptures to represent his tales. Leyli and Majnun is the only poem from the Khamsa that I have found in English translation, and that was nearly 40 years old. It was quite a shock for a literature graduate to travel to this region and hear from so many people about a great poet of whom I, along with nearly everyone else in the UK, was totally unaware; thus my eagerness to find out more.
The prospect of trying to do justice to my own literary hero was a little daunting, to say the least, and busy schedules all round delayed the event. Finally, though, push had to come to shove and April seemed to be the freest month; so then it had to be 23 April - the day Shakespeare left his huge legacy to the world and also, probably, the day he entered it.
Arriving early, we met up with the equally nervous student presenters and set up the computer in preparation for the PowerPoint presentations - perfect….until the audience began to arrive…. at which point the projector came out in sympathy with the heroes of our conference and decided we should use the same technology they did – the human voice. This was bad enough for me, but for the less experienced students who had put so much work into their presentations, it must have been a nightmare. There´s nothing like a challenge to bring out the best, however, and they responded heroically.
Not content with researching facts, or limiting themselves to words and pictures, the students of the Art and Culture University had marshalled the talents of their drama and music colleagues to bring live interpretation to the words. They even anticipated my references to Romeo and Juliet, breaking in with a cameo, ´balcony´ performance by Mikayil Rafiyev and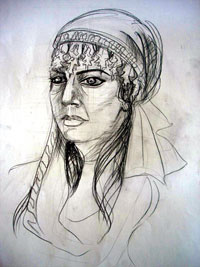 A sketch of student Gunel Aliyeva as Leyli
Ayten Guliyeva. Of course, Nizami´s romantic tragedy was also represented: after Gunay Hasanova´s intriguing summary of Leyli and Majnun, Gunel Aliyeva played the heartbroken Leyli´s farewell to her mother and University teacher and Honoured Artiste Simara Imanova sang an excerpt from Uzeyir Hajibeyov´s opera.
Most interesting for me was that as I focused on Shakespeare the man, a professional actor and writer, rather than the mythologized genius ´on a pedestal´, so it became clear from the student´s presentations that Nizami was also a man firmly grounded in the life around him, and interested in how society developed.
The Tempest and King Lear, my favourites among Shakespeare´s plays, deal in different ways with the ordering of society and, particularly, an examination of the leadership provided by the principal characters, Prospero and Lear. Living at a time when the long-established social order (feudalism) was under increasing question from a merchant class striving for greater freedom, the English playwright naturally reflected these tensions. Thus Prospero, idealistic and theoretical, always with his head in a book, failed to see what was happening to his dukedom in reality and was easily deposed. He learns the lesson, makes a potential son-in-law and successor work to earn the right to success and is restored. Lear has to take a much harder path - madness and the loss of his entire family - to learn that a leader has responsibilities as well as rights.
Nizami, too, was clearly concerned with personal and social values, and with the struggle between social restrictions and individual expression. Because I knew little about four of the Khamsa stories, and least about the Iskendarname, the insights into this poem were most intriguing. Described by Sevinj khanim in her introduction as a ´renaissance´ work, its optimism about human potential is of a different age from Shakespeare, but both writers delved into the development of mankind within society.
As student Fidan Azimova described it, the Iskendarname uses stories about the man known in the UK as Alexander the Great to investigate the properties of an ideal leader through his
One cannot conquer the world by tyranny;
A kingdom can be gained only by justice.
Might these not apply to King Lear?

A deadly enemy who is
wise
Is better than a foolish friend.

Those who have sharp minds but prefer to sleep

End up selling crockery
And these to The Tempest?

Everything needs a solid base.
Buildings without foundations soon fall
There was, of course, plenty of other food for thought from the presentations marshalled by international cultural relations student, Rena Zeynalova. My appetite has been truly whetted and I´m looking further into Khosrov and Shirin, after student Fuad Vezirov´s insights, The Seven Beauties and the first poem of the Khamsa, The Treasure House of Mysteries - which is how I often think of Azerbaijan - the more you dig, the more gems you find. My thanks to all at the University of Art and Culture who lit my way towards Ganja´s finest poet in a joyous celebration on 23 April, the English Bard´s 443rd birthday.