Heike Maria Johenning is a freelance author and translator with a focus on architecture, history of art and the former Soviet Union. As well as publishing architectural guides to St. Petersburg, Kiev and Krakow and travel guides to Moscow, Kiev and Montreal, she has also written two guides to Baku: her first book Architekturführer Baku is a colourful guide to the city's fascinating architecture, while her city guide, CityTrip Baku, was published in July 2018. In the following interview, she kindly shares her passion for Baku with Visions.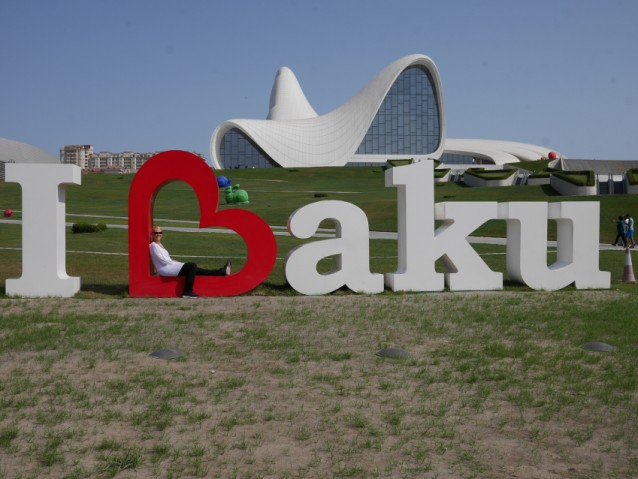 VoA - Tell us in brief about the books you've written about Baku...
HMJ - I had been writing travel and architecture books about major cities of the former USSR for many years when I stumbled into the exhibition Fly to Baku in my hometown Berlin in 2012. I had no idea about the beautiful architecture, expressive art and cutting edge design of this more or less unknown city for us Europeans. It was only in 2014 that I managed to convince my family to fly with me to Baku. I never expected to find such a paradise. I just couldn't believe seeing this curious mixture of Islamic architecture, oil-boom mansions, Soviet modernism and high-end architecture. While still in Baku, I contacted my publisher Dr Philipp Meuser to ask him if he was willing to start a book project about Baku. His publishing house DOM publishers focuses on architecture, and he has a special interest in architecture of all the capitals of the former Soviet Union republics. Having published an architectural guide about St. Petersburg and Kiev, I was enthusiastic about writing about Baku. After my publisher sent me the contract a few weeks later, I immediately travelled back to Baku. That's how my Caucasian dream came true...
Later, I also convinced my other publisher, Peter Rump (Reise Know-How Verlag), to launch a more traveller-oriented guide from the series CityTrip, which was published in 2018.


How would you explain Baku's architecture to a neophyte?

When explaining the appeal of Baku to neophytes, I usually depict the city as a combination of places people can relate to. I think Baku is a mixture of Marrakech, Paris and Moscow with a touch of Dubai, a city entirely made from the honey-coloured local limestone called aglay. In my architectural guide (the colour of the book cover is inspired by aglay), I describe the city's texture seen from above as an oriental carpet. There is the precisely defined core represented by the Old City. Around it we find the circle with individual patterns which could be the oil-boom mansions. The edge can be associated with the more uniform Soviet modernist buildings. But I should add an oriental carpet by Faig Ahmed, whose art works are famous and well known in Europe. I adore his high quality carpets with beautiful patterns and 3D-prisms emerging in the middle, symbolizing in my imagination Baku's breathtaking skyscrapers.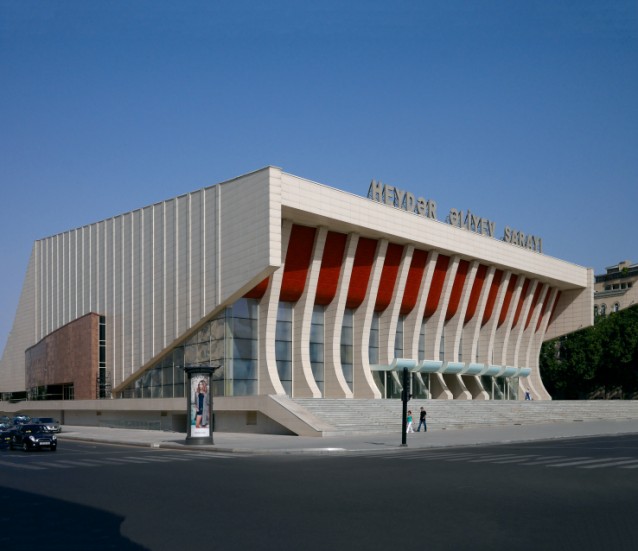 How have the books been received in Germany – is there much interest there in Azerbaijan?

Usually, people do not have a concept of how attractive Baku as a city and Azerbaijan in general are for travellers. When I show them pictures and talk about my experiences, most people want to go there right away. From the numbers of books that have been sold so far, one can be carefully optimistic that German (-speaking) travellers have picked up the scent. I call Baku a "hidden treasure" for travellers from Europe and I hope that they will find their way to this unique and authentic destination, not yet overcrowded by mass tourism. The interest in the Caucasus region is already growing, especially with Georgia being Guest of Honour at the Frankfurt Book Fair in October. I am pretty sure that Azerbaijan with its capital Baku will be one of the prime destinations of the near future. I am sold on the mission of taking people on my carpet and flying them to Baku. By the way, people that have travelled to Baku are coming back amazed, overwhelmed and inspired.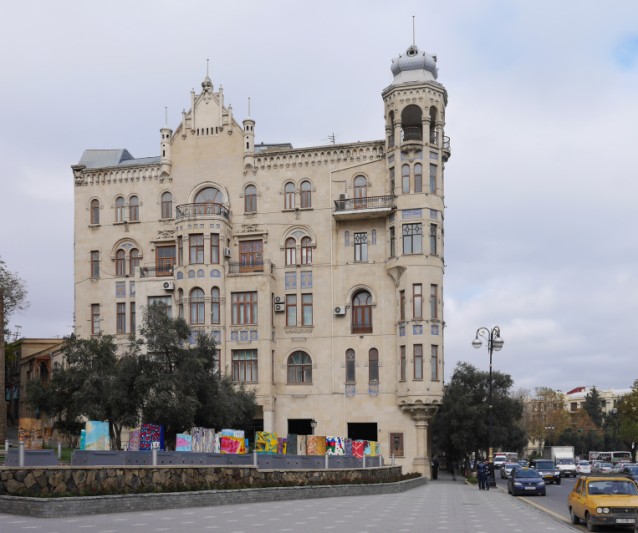 Regarding CityTrip Baku, what were the major challenges you came up against when researching and writing this city guide?
I generally perceived Bakuvians as extremely helpful, warm and friendly. Sometimes the language barrier was a problem, but with both English and Russian, I usually found my way, even in the National Archives. One big problem during the work on both books was the highly divergent and sometimes even contradictory sources when researching information about the history of Baku. It would sometimes happen that the same building was attributed to three different architects by three different valid sources.
If you only had 48 hours in Baku, what would you do?
I would climb up the Maiden Tower and get lost in the small streets of the Old City where I would dive into the Tahir Salahov studio, home to one of the most important painters of the 20th century. A scenic Ali and Nino tour with Fuad Akhundov is also mandatory. After visiting the Shirvanshahs' Palace I would opt for a decent local plov. The extraordinary Carpet Museum is on the to-do-list, as well as the Heydar Aliyev Centre with the Mini-Azerbaijan exhibition of architectural models. I'd have a cup of tea on floor 19 of the Flame Towers before strolling around in Dagüstü (Upland – Ed.) park and along the Bulvar. And I'd make sure not to miss Baki Marionet, the most adorable marionette theatre on this planet, or the Museum of Miniature Books, which is also very unique. I would take a badımcan, the purple London cab, and drive to the James Bond scenery around Bibi-Heybat Mosque and Shikhov beach. Next time, I want to swim to the discarded oil rig.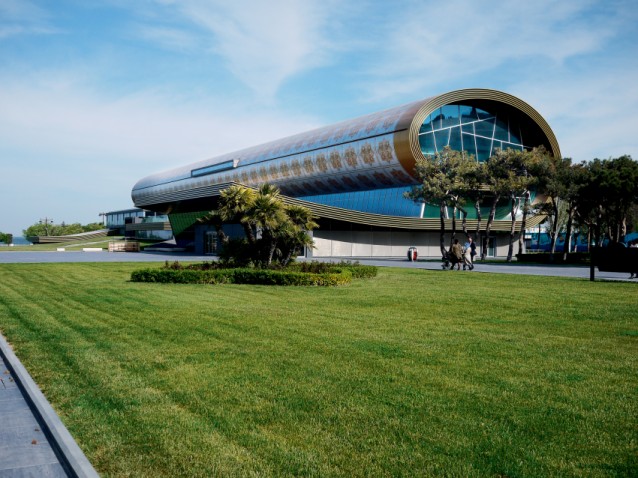 Are you planning any more projects in Azerbaijan in the near future?
I am thinking about writing a non-fiction book about the Nobel brothers in Baku. This very special story about their invention of the oil tanker, their engagement in the oil industry and their legacy has fascinated me since I first set foot on Azerbaijani ground. This important part of world history is nearly unknown in Europe.
Follow the travel and literary adventures of Heike Maria Johenning on Facebook (just search by the name).

How to buy: CityTrip Baku is available as a soft cover book or as an ebook via the website www.reiseknowhow.de, while her architectural guide to Baku, Architekturführer Baku, can be ordered at www.dom-publishers.de. Russian and English translations should appear in the near future.