Capitals and major cities are not the only places that can be cultural and touristic centres and economically independent. Smaller towns also have this potential – the main thing is to see, and properly utilise, this potential.

This was the goal of the Creative Towns and Regions pilot project, which was implemented in the six Eastern Partnership (EaP) countries, including Azerbaijan, and concluded at the end of last year.

The project was carried out within the framework of the EU-Eastern Partnership Culture and Creativity programme, implemented by the British Council, the UK's international organisation for cultural relations and educational opportunities, and financed by the European Union.



Big cities, as a rule, get more attention, says Liya Gilardi, an international expert in the field of creative industries. This is exactly why it seems to us that creativity exists only there. However, regional towns can have a number of advantages which capitals lack.

According to Gilardi, the goal of the Creative Towns and Regions project is to assist with the implementation of an effective development strategy for regional towns.

The following towns and regions in the six EaP countries were selected for project participation: Shamkir region in Azerbaijan, Mtskheta-Mtianeti region in Georgia, Kosiv town in Ukraine, Svietlahorsk town in Belarus, Orhei town in Moldova and Sisian town in Armenia.

Shamkir's potential
According to the project's website, Azerbaijan's Shamkir region, which is located in the country's northwest and has a population of 210,000, was selected because it combines both obvious and hidden possibilities for cultural development. Shamkir town is the centre of the region, has a population of 42,000, and is located in the northern foothills of the Lesser Caucasus, 400 km away from the capital Baku.

The region is rich in historical heritage – here, excavations of the Achaemenid palace, which dates back to the 5th century BC, are underway. The cultural heritage of the period of German settlements of the early 19th century, when Shamkir town was called Annenfeld, has been preserved, while the musical traditions of ashug (a combination of poetry and vocal and instrumental music) are popular.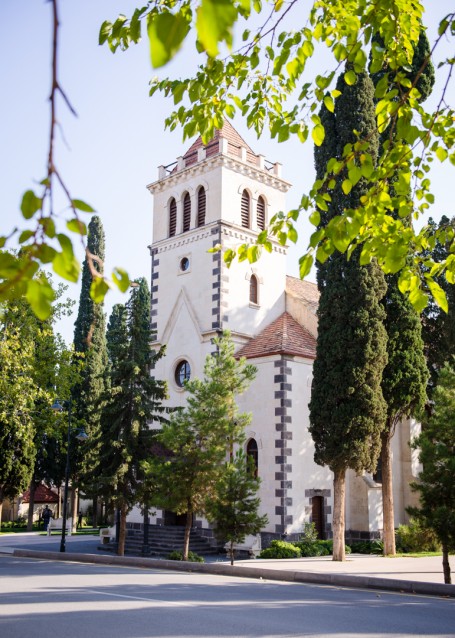 Along with this, there are modern educational and youth establishments, chess is a popular tradition here and an international chess competition takes place annually, and there is also interest in other educational and intellectual games, such as What? Where? When?

Jahangir Selimkhanov, the project's national consultant for Azerbaijan, says that, based on a global trend, the notion of "culture" is gradually moving from being seen as something "secondary," which is burdensome and requires investment, to something key, which defines the development of a town, region and country as a whole.

As a specialist on issues of intangible cultural heritage, Selimkhanov's task was to assess the cultural and creative potential of Shamkir region and suggest recommendations on the effective use of this potential for the comprehensive development of the region.

Besides the general recommendations that the expert presented in a report in November 2017, there were 14 specific projects which, in the author's opinion, could help turn Shamkir into an attractive place for visitors and, in the long run, decrease the share of state subsidies and provide more space for independent and cofinanced projects.

Each of the 14 proposals was based on the cultural characteristics of Shamkir town and Shamkir region as a whole. For instance, it was suggested to make use of the town's history of 19th-century German settlements by turning houses built by German immigrants and an old Lutheran church in Shamkir town centre into spaces for cultural exchanges. German volunteers could be offered the chance to live there for a period, studying the history of German immigrants and getting actively involved in the town's life using their professional knowledge and skills.

Mr Selimkhanov suggests using the Lutheran church – which has a working pipe organ – for the annual chamber music festival, and adding a German element to it. For instance, German music professors and students could be invited to participate. According to the report, it would also be good to open a typical German bakery in town with the help of specialists from Germany.
Each town, if it wants to be different and to be remembered, must present itself in a modern and creative way
Creative approach
Another initiative is linked to an earlier historical period of Shamkir region, which is being studied with the help of excavations. However, in Selimkhanov's opinion, a creative approach would help to use important excavation sites to educate young people and develop tourism. In particular, he suggests holding theatrical and musical performances in direct proximity to these objects of heritage.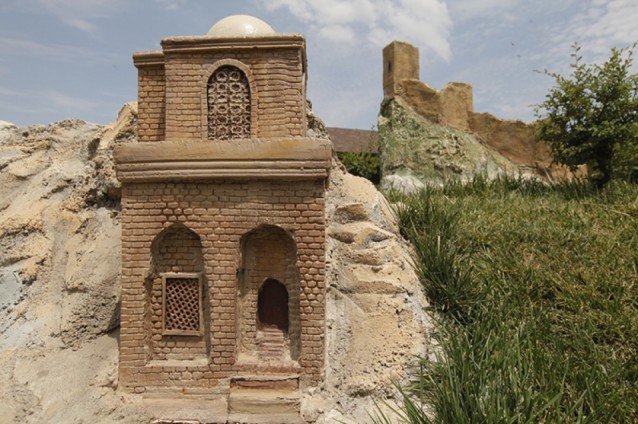 I am convinced that even in the tiniest of towns, which look uninteresting at first sight, something peculiar and interesting that will attract attention can be found, if it is presented differently. The main thing is to attract people, create synergies, join resources, he says.

One of the implemented creative projects was an unusual combination of Azerbaijani culinary and music traditions in an ashug teahouse. Western Azerbaijan, including Shamkir region, is considered the motherland of the ashug music tradition, an intangible cultural heritage of the Azerbaijani people. The tea drinking traditions are inherent to all Azerbaijani regions.

The head of the Shamkir directorate of the Azerbaijani Culture Ministry, Odzhat Asadullayev, has said that the ashug teahouse attracts great attention among local residents and visitors to the town. Musicians sometimes perform there and, from a financial point of view, the initiative is successful.

The head of the directorate expressed his support for the recommendations of the annual report on the cultural and creative development of the town and the region and said that in summer, when the soil dries, it is planned to organise theatre performances at the excavation sites in Shamkir, using light effects. In his opinion, such modern and creative approaches towards culture have great prospects.

Based on the international tendencies, one can say that people are looking for creativity. There are archaeological excavations all over the world and every country has its own museums. It is hard to surprise people with this. Therefore, each town, if it wants to be different and to be remembered, must present itself in a modern and a creative way, says Asadullayev.

Among other recommendations included in Selimkhanov's report were regular photo exhibitions, educational television projects at a local youth centre and street art conducted by young people, under the guidance of professionals, as well as a suggestion to involve creative people in the work of a recently opened carpet factory.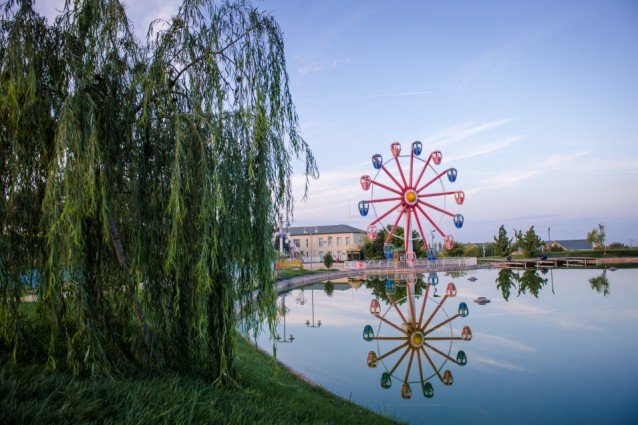 Cultural and creative industries account for 4.5 per cent of world GDP, with annual growth of 10 per cent predicted. They are even developing faster than the production and service sectors. In the EU, this sector is the third largest employer, providing jobs to 8.3 million citizens and bringing profits amounting to 558 billion euros.

This data is provided on the website of the EU-Eastern Partnership Culture and Creativity programme, where it also says that cultural and creative industries employ more young people than any other sector, support entrepreneurship and innovations and stimulate investment and tourism.

Culture and art contribute to the unity of communities, stimulate the participation of citizens in public life, ensure the continuity of the transfer of knowledge from generation to generation and are a component of happiness. Culture is a source of inclusive growth and job creation and the global trade in creative products has continued to expand in recent years, despite economic uncertainty.

Development through culture
The EU announced 2018 as a Year of Cultural Heritage. Many events and educational campaigns will be held during the year, and they will aim at raising awareness about the protection of cultural heritage.

The EU is convinced that cultural heritage has a universal value for the whole of society, and that is why it is important to preserve it and pass it on to future generations. Cultural heritage is recognised as an important expression of cultural diversity that deserves protection. Moreover, specialists think that cultural heritage is not something static which relates only to the past; it develops thanks to interaction with the current generation.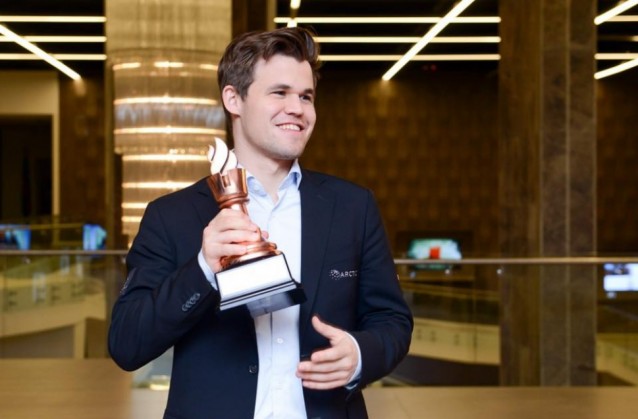 An Estonian project consultant, Rangar Siil, says it was important that the Creative Towns and Regions project did not focus on culture itself, but rather positioned the cultural sector as a moving force for the development of creative industries, jobs, innovative business models, tourism, and local and regional growth.

By investing in the culture and creativity sector, you are investing in economic development, says Ragnar Siil, explaining that this is exactly why the EU promotes this in the EaP countries.

Having coordinated the project in all six participating countries, the expert noted that the development of Shamkir and the other five towns selected for this pilot project was not the key objective.

We had a goal to prepare a methodology which could be used by any small town in the EaP region if it decided to use culture and creativity methods in its development, says Mr Siil.

Now, Azerbaijan has this possibility. As a result of the Creative Towns and Regions project, it has methods, guidance, specialists, young activists and leaders in the cultural sector.

The project came to an end, but all its results remained for Azerbaijan to use, says Mr Siil. All these resources can be used to support the development of any small town or region in the country, he adds.

About the author: Yelena Ostapenko is a journalist currently working for the Azerbaijani news agency The First News and specializing in social and cultural issues, as well as foreign policy.

This article was first published on 11 May 2018 as part of the European Neighbours East project (www.euneighbours.eu).