Launched in 2005 and organised by saxophonist Rain Sultanov, the Baku International Jazz Festival brings together legends of the global jazz scene and stars of Azerbaijani and post-Soviet jazz in a celebration of the city's long association with this musical genre. The latest edition, taking place between 14 and 28 October, will be the biggest cultural event in the Azerbaijani capital this autumn.
In the Soviet period jazz flourished here to such an extent that Baku was dubbed "the jazz capital of the Soviet Union." Inspired by Voice of America radio programmes, legendary musicians such as Vagif Mustafazadeh and Rafig Babayev merged American jazz with Azerbaijani national music to form a cross-genre of jazz-mugham. Contemporary performers such as Aziza Mustafazadeh, Shain Novrasli, Isfar Sarabski and numerous others have since continued to push the boundaries of this musical synthesis between East and West.
Offering a taste of this rich jazz heritage, the programme of the 2018 Baku Jazz Festival includes exhibitions, workshops, jam sessions and concerts at two venues - the Mugham Centre and the Rotunda Jazz Club.
The music itself kicks off on 14 October with a special 50th birthday concert by British soul singer Omar Lye-Fook and concludes two weeks later with a collaboration between Swiss-born harmonicist Grégoire Maret and American jazz vocalist Christie Dashiell. In between will be live performances by ensembles, duos and trios from Brazil, Belgium, Estonia, Turkey and Norway, as well as one evening with a distinctly French accent…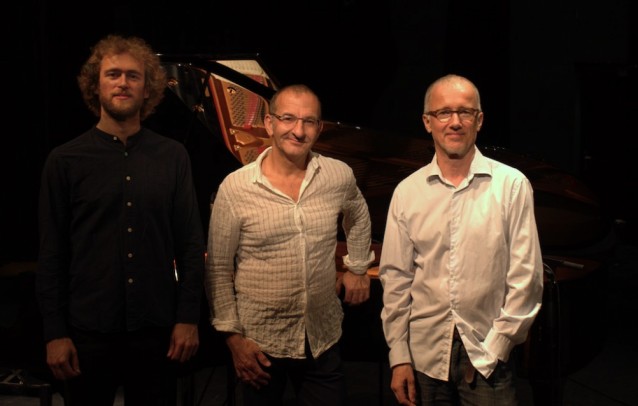 On 20 October the Rotunda Jazz Club will reverberate to the pure sounds of French jazz group Trio Initiatives, which has performed alongside leading jazz artists such as Kenny Barron, Charlie Mariano and Lee Konitz. The ensemble is led by pianist Jean-Christophe Cholet and accompanied by Gildas Boclé on contrabass and Simon Bernier on percussion.
Its repertoire is made up of improvised reflections. Compositions such as Middle of Nowhere and Xingang East Road from their latest album Cahire are infused with a soft and unintrusive sound and invite listeners on a journey, if not to the world of the East, then into an atmosphere of mystery and self-immersion… On 20 October you too can become part of this musical pilgrimage.
And between 14 and 28 October get ready to witness Baku once again live up to its reputation as a global jazz hub.


Jean Christophe Cholet's Trio Initiatives
Organized by The French Embassy in Azerbaijan and the French Institute, with the support of Turkish Airlines
Address: Rotunda Jazz Club, Landmark Hotel, Nizami st. 90A
Date and time: 20 October 20 at 8pm
Tickets (15-50 AZN) can be purchased at iTicket.az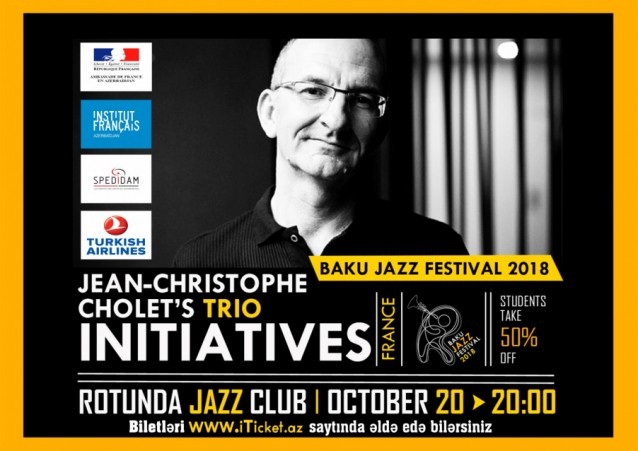 For the full programme of events, see www.bakujazzfestival.com