Developing the Azerbaijani economy in the near future depends on both the country's use of its existing oil and gas potential, as well as increasing exports of its non-oil products. The latter is steadily underway and this is reflected in the figures.
In the first quarter of 2018, Azerbaijani companies exported non-oil products worth $356.4 million, which is 35 per cent more than in the same period last year. In the period January-March non-oil products were exported to Russia ($98.7 million), Turkey ($97.6 million), Switzerland ($33.8 million), Georgia ($31.8 million) and China ($11.9 million).
More specifically, electricity ($33.9 million), gold ($30.9 million) and polyethylene ($26.3 million) top the list of non-oil exports. Overall, in January of this year, exports in the non-oil sector reached $123 million, which is a third more than in the same period of 2017.

Golden potential
Interestingly, among the top products exported in the first month of the year (amounting to $17 million) were raw gold and gold not used in coins. One of eight state-owned companies active in non-oil exports was AzerGold, a company which in 2017 generated revenue of $85 million dollars (145 million AZN) from the sale of 70,000 ounces of gold and 90,000 ounces of silver.
Statistics such as these suggest that there is great potential to export Azerbaijan's gold (and silver) and earn a considerable amount of foreign exchange. But Azerbaijan must seek the help of other countries. The country is rich in natural resources but possessing this natural wealth requires that it is properly used, along with the appropriate investments in technology and human potential. But none of this can be done through the efforts of the government alone.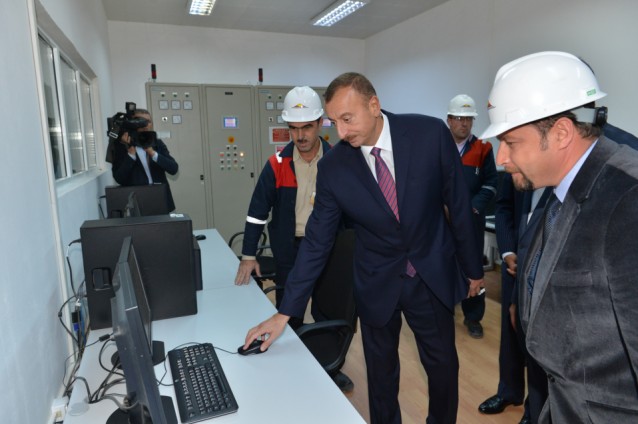 A good example is the history of oil production in Azerbaijan, which began well before the Soviet period. In 1803, Haji Gasimbey Mansurbeyov became the first in the world to extract oil offshore from two wells in the Bibi-Heybat bay, and in the middle of the 19th century oil production began on an industrial scale after oil wells were mechanically drilled, also for the first time in the world, in 1847 in Bibi-Heybat, and then in Balakhani.

In 1859, a large oil refinery producing mainly kerosene was set up by the Dubinin brothers and by 1872-1873 oil was being transported on wooden barges via the Caspian Sea. In the Soviet period, the oil industry further expanded and oil production took off out at sea.
But after gaining independence the country had to turn to foreign companies to develop the industry as it had neither the money nor the technology to do so itself. On 20 September 1994, the Contract of the Century was signed, inviting in foreign companies such as BP.
But while oil sells very quickly on world markets, natural resources such as gold require more time in terms of production and sale. If we look back through the history of gold mining in Azerbaijan, we see that it began on an industrial scale only in the years following the country's restoration of independence in 1991.
Brief history
The first large-scale extraction of gold and silver from the Gedebey deposit took place in May 2009, although copper deposits had already been discovered here in the middle of the 19th century. In 1855-1856 local businessmen constructed a copper smelter which was bought by the German company Siemens and reconstructed in 1865. The Gedebey smelter was one of the biggest in Europe at the time.
In 1883, the Siemens brothers opened a second copper smelter in nearby Galakent and in 1891 gold and silver began to be produced there through the process of electrolysis. (To learn more about the Siemens brothers' operations in Gedebey, see Tracing the Story of Gedebey's Railway in the Spring 2018 issue of Visions).
More than 100.5 million poods (one pood is approximately 16.38 kg – Ed.) of copper ore were reportedly extracted at the Gedebey mine. Under the Siemens brothers, 13 kg of gold and 240 kg of silver were extracted from 18,000 poods of copper, and three tonnes of gold and 52 tonnes of silver were extracted in the mountains around Gedebey between 1864 and 1914, the year that the brothers ceased their operations. 640 tonnes of cobalt were also extracted there between 1867 and 1916.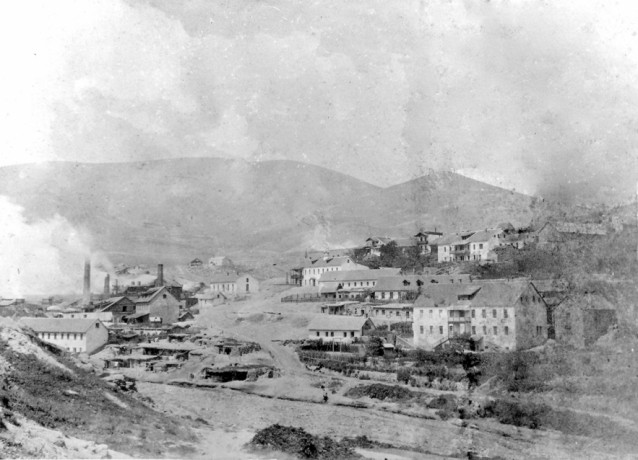 Growth of gold
As noted above, industrial-scale gold mining began in Azerbaijan in the years of independence and, more specifically, following a contract signed between the British company Anglo Asian Mining and the government of Azerbaijan in August 1997. Under this contract, which was signed for a 30-year period, the Azerbaijani share is 51 per cent, while Anglo Asian Mining's share is 49 per cent. 400 tonnes of gold, 2,500 tonnes of silver and 1.5 million tonnes of copper are expected to be extracted.
Some experts criticise the work being done in the gold mining industry, but that is not fair. A number of steps have been taken by the government, including the creation of a separate company – AzerGold CJSC. Today, gold is being extracted by AzerGold in Dashkesan and by Anglo Asian Mining in Gedebey.
In 2017, 6,390.8 kg of gold were extracted in Azerbaijan, which is over three times more than in 2016. On 1 January 2017, the stock of finished goods was 100.6 kg. Moreover, in 2017, 704.7 kg of silver was produced in the country, which is about 95 per cent more than in 2016, and on 1 January 2018 the stock of finished goods was 143.9 kg. According to the latest government data, in January 2018, 744.8 kg of gold was produced, which is just over seven times more than in the same period of 2017, and the stock of finished goods was 40 kg on 1 January 2018.
As is widely known, Armenia is currently occupying about 20 per cent of Azerbaijani territory, including the regions of Kelbajar and Zangelan that contain a further three deposits. Nevertheless, the discovery of new deposits and attraction of additional investment are expected in the near future – Anglo Asian Mining recently announced that its subsidiary company, Azerbaijan International Mining Company, would be spending $6 million on a geological exploration programme in 2018.
Given this importance being 
placed on developing the non-oil
 sector and the increased attention
 being paid to exploring the country's mineral deposits, Azerbaijani gold is likely
 to become increasingly known throughout the world.
About the author: Parviz Heydarov is an independent journalist specialising in economic analysis.