27 October 1938, a 15-minute trial ends with the verdict: DEATH SENTENCE! Yet what's more shocking for the defendant is that her fingers will never be able to touch the keys of a piano again.
Khadija is an Arabic name meaning "first" and it couldn't be more appropriate for the heroine of this article – the pioneering Azerbaijani female pianist, Khadija Osman qizi Gayibova.
The White Keys
Khadija Gayibova was born into the family of a well-known Sunni cleric, Osman Muftizadeh, in Tiflis on 24 May 1893. She studied the fundamentals of music and learnt to play the piano at St. Nina's School for Girls in Tiflis. After graduating from there in 1911, she started a family and moved to Baku eight years later. It would be tempting to say I wish Khadija had stayed in Tiflis, but having discovered what she did in Baku I am glad that she came after all. There is a saying in Azerbaijan: You see the road as you go. But setting off for Baku, how could she have known what might lie ahead?!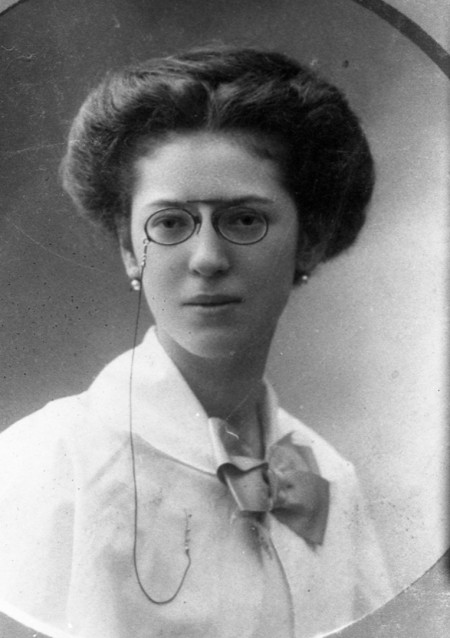 Khadija Gayibova performed improvisations on the piano based on folk songs and mughams. Under the Soviets, she became a prominent figure in the world of musical education and initiated a number of projects. In 1920, after being appointed director of the oriental music department at the People's Commissariat of Education, she organized a short course in oriental music and created a children's choir. She became one of the founders of the Azerbaijan State Conservatoire where she managed to bring together many professional musicians of the time. After the oriental music course came to an end, she continued her studies at the theory and composition faculty of the Conservatoire.
From 1934, she resumed her professional activity as a researcher at the Conservatoire where her work involved collecting popular ballads, songs and mughams. There Khadija's door was open to many musical geniuses; she was visited by personalities such as Uzeyir Hajibayov, Reinhold Glière, Leopold Rudolf and Huseyngulu Sarabski, with whom she discussed the art of music.
At that time, Khadija couldn't have known that such meetings with the great intellectuals of the Azerbaijan Democratic Republic period would lead her to disaster. And yet maybe she would have acted exactly the same even if she had anticipated her arrest – these gatherings weren't unlawful, they were simply food for the spirit of an artist.
Her house was often visited by Turkish officers and foreign guests during the ADR and Soviet periods, but by 1937 her musical evenings had begun to be assessed in a political context
The black keys
They came last night. I woke up to a noise. Though my mother was prepared for their arrival, she was shocked. She was completely pale... notes Khadija's daughter Alangu, whose memories were shared by the Academician Rafail Huseynov. Another source, the academician Ziya Bunyadov, writes that in 1938 Khadija Gayibova was arrested for the second time as an "enemy of the people."
When she was arrested at her home at 16 Shah Lane on 17 March, Khadija had a 23-year-old son named Abdulkarim and a 12-year-old daughter named Alangu. Her house was often visited by Turkish officers and foreign guests during the ADR and Soviet periods, but by 1937 her musical evenings had begun to be assessed in a political context. She was charged with espionage on behalf of Turkey and sympathy for Musavat (the leading party of the Azerbaijan Democratic Republic – Ed.). Her second husband, Rashid Gayibov, the rector of a local institute, had also been arrested as a traitor a year earlier.
Five years earlier, in 1933, the Soviet law-enforcement agencies had already accused Khadija of espionage and arrested her for three months. Although charged with counterrevolutionary activities and spreading ideas of Turkism, she was released as there was no evidence to support the allegations. Back then it was the white rather than the black keys of the piano that were being played.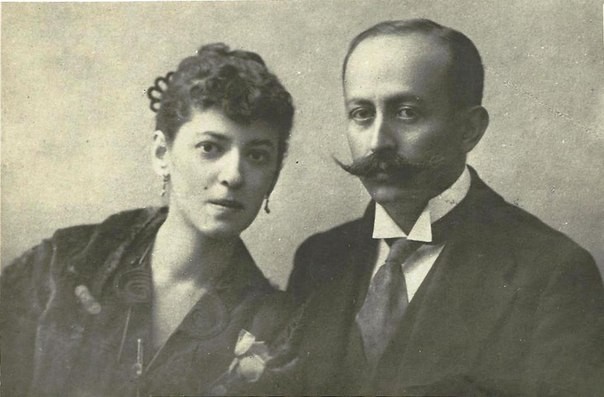 Bunyadov notes in his book Red Terror that in the first two years of Russian-Soviet repressions, about 70,000 people were arrested and executed. It's believed that in comparison with the fields of science and literature, the repressions didn't affect the music industry on a large scale. This is also confirmed by the researcher Farah Aliyeva who mentions in her articles that we know of only two musicians among the victims of 1937: Sergey Paniyev and Khadija Gayibova.
Between iron and fingers!
Iron bars mean the end of everything for a pianist. They have to protect their fingers at all costs. They must protect them. While in custody, Khadija was aware that being punished was inevitable given the charges she was facing. But she never imagined that this punishment could be death. All she cared about at that moment were her hands.
On 16 March 1938, Tevosyan, a lieutenant of the State Security Department, composed a note that wasn't grounded on any facts. But based on this Khadija was arrested on 17 March 1938 under Warrant No.4390 issued by the State Security Department. She was interrogated by an investigator nine times. Following the final decision, Khadija's property was confiscated and she was sentenced to death for espionage and her connections with the Turkish consulate.
Khadija was playful, she hummed songs sometimes and danced


Zivar Efendiyeva, wife of the politician Sultan Mejid Efendiyev, who was condemned as an "enemy of the people," notes in her memoir of imprisonment that the prison was full of women at the time – wives of officials and servicemen arrested because of their husbands. Zivar was in the same cell as Khadija Gayibova and over 30 other women:
Khadija was playful, she hummed songs sometimes and danced. She once said: "I'm an artist. My musical world is in mourning. I have to protect myself and not be shocked. Even if they send me into exile, I won't be destroyed. I'll set up a music club and dance, sing and play. Let them be unhappy...."
But man proposes and God disposes. With her death sentence hastily handed down within 15 minutes, her musical world plunged into mourning. This time neither the black nor the white keys of the piano were playing. The piano would remain lifeless. No one would play it again like Khadija, whose fingers had become eternal without being able to play their last piece. But if she had been given that chance, what would she have chosen? Perhaps she would have had in mind hundreds of tunes that she hadn't yet played. We will never find out.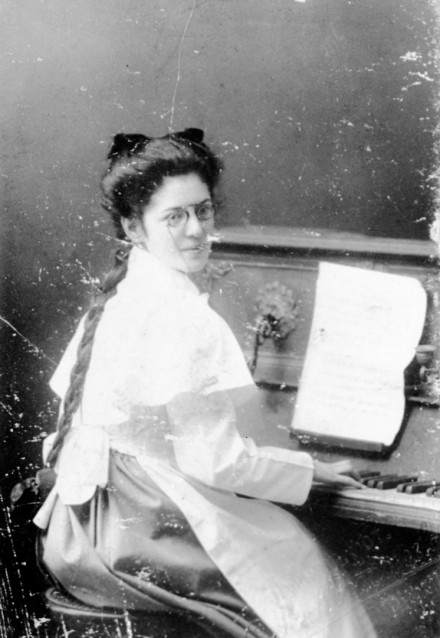 It was a mistake ... sorry!
16 years after the pianist's death, her daughter Alangu appealed to the Azerbaijani Interior Ministry over her mother's arrest and execution, requesting detailed information about the case. As a result, on 28 April 1955 an investigator named Menyayev considered it again, found that no crime had been com- mitted and decided to drop the case.
And so it was that according to a decision taken on 14 February 1956, Khadija Osman qizi Gayibova was acquitted and later that month, on 29 February, her daughter Alangu, then 28 years old, received a note informing her of this.
Alangu was strong like her mother. Thanks to her Khadija Gayibova's name had been cleared and her spirit had found eternal peace. Alangu had given her mother the biggest present she could – Khadija was no longer labelled a "traitor." She was the first professional female pianist in Azerbaijan, an artist, educator and public figure, as well as the first to perform mugham on this instrument.
Only there was one thing that could never be changed. The 12-year-old Alangu had suffered the coldest autumn of her life following the untimely and unfair loss of her mother at the age of 45. All that remained of her was the live piano performance that kept playing in Alangu's head.
About the author: Sabina Izzatli graduated with a BA in Journalism from Baku State University and an MA from the New Media Department at Istanbul Kadir Has University. She has contributed to the Institute for War and Peace Reporting and BBC Media Action, among others.